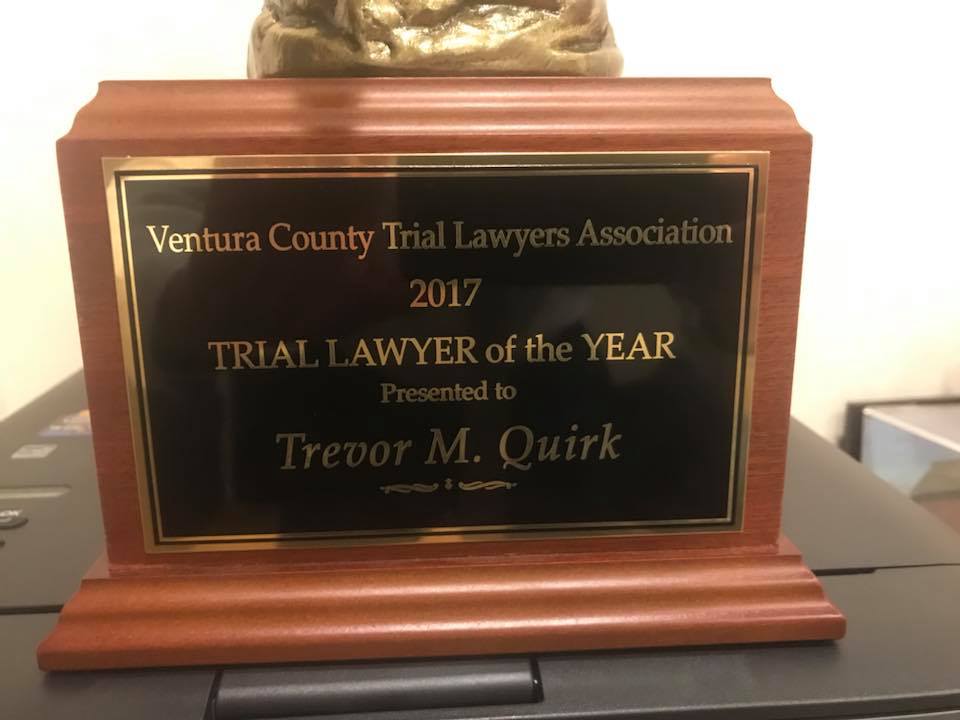 On May 22nd, the Ventura County Trial Lawyers Association named Attorney Trevor M. Quirk of Quirk Law Firm the 2017 Trial Lawyer of the Year. This honor was bestowed upon Trevor at a special dinner. Quirk was selected from a group of four nominees.
According to their website, the Ventura County Trial Lawyers Association "is a local organization of trial attorneys committed to bettering the civil justice system, the lawyers who serve it, and the community it serves."
There were two major accomplishments that contributed to Trevor receiving this honor. The first was the $1,000,000 verdict he got for his client, Mayra Silva, in March 2017. Silva was rear-ended on Highway 101 in Ventura on November 8, 2013. She suffered severe back and neck injuries due to the collision. The second contributing factor was all the work he did with Upper Ojai Relief to help families affected by the wildfires.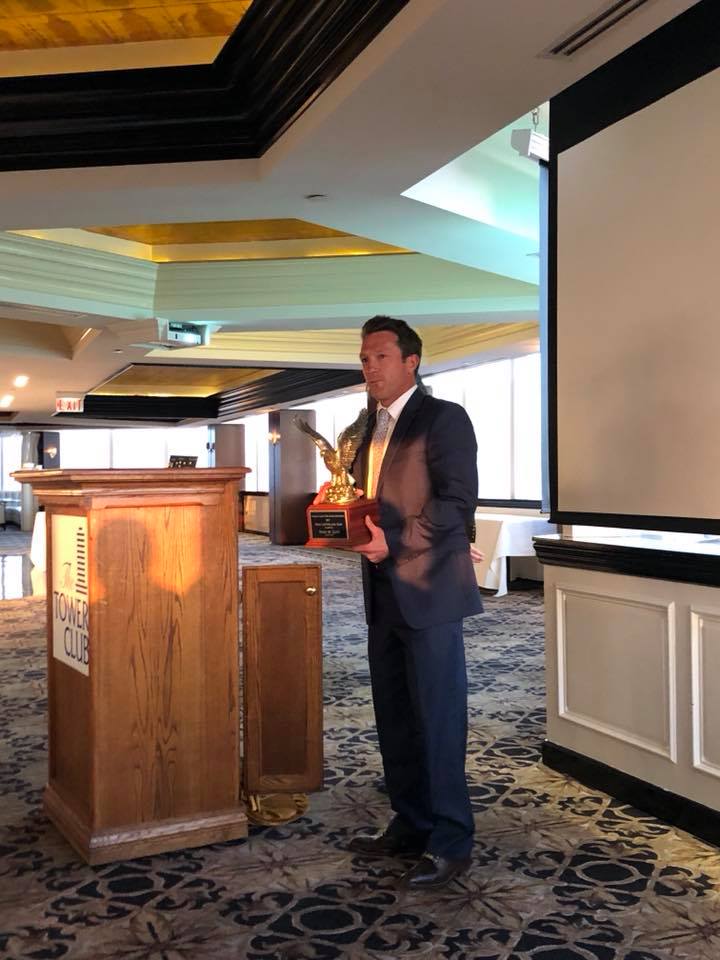 In a Twitter update, Trevor Quirk thanked all his peers who voted for him and reiterated that, while he is proud of the award, it's not about him. It's about all the people in his life who made it possible. He cautioned against using the "self-made" moniker and emphasized that no one can reach success alone. Rather, there are many people who speak into our lives that share in our success.