Ventura Pedestrian Accident Lawyer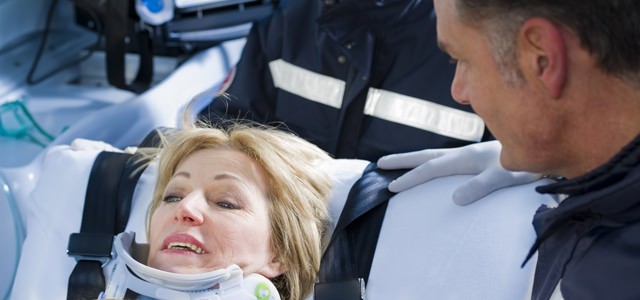 Whether you are walking through downtown Ventura or in downtown Oxnard, it is important to be aware of the risks of a pedestrian accident. While many Southern Californians adore Ventura for its historic downtown and its surf spots, accidents do happen with more frequency than they should.
According to the National Highway Traffic Safety Administration (NHTSA), nearly 5,000 pedestrians died in traffic collisions in 2012 alone, and more than 75,000 pedestrians sustained serious injuries. Pedestrians are far more likely than automobile passengers to be killed in an accident. If you have been injured in a pedestrian or automobile accident, it is important to contact an experienced Ventura personal injury attorney as soon as possible.
Risk Factors For California Pedestrian Accidents
Who is at risk of being in a serious or life-threatening pedestrian accident? According to the Centers for Disease Control and Prevention (CDC), several different factors play into the likelihood and severity of a pedestrian accident:
Age: older adults and children are more likely than people in other age groups to sustain injuries in a pedestrian accident. Adults aged 65 and older actually account for about 20 percent of all pedestrian. Likewise, more than 20 percent of all reported pedestrian fatalities involved children between the ages of 5 and 15.
Alcohol use: when drivers and pedestrians are impaired by alcohol, they're more likely to be involved in a deadly traffic collision. Indeed, nearly 50 percent of all fatal pedestrian accidents involved a driver or a pedestrian with a blood alcohol concentration (BAC) of .08 grams or more.
Vehicle speed: when drivers exceed the speed limit, they increase the likelihood of hitting a pedestrian, as well as increasing the severity of the pedestrian's injuries.
Preventing Pedestrian Accidents
How can Ventura residents help to prevent deadly pedestrian accidents? The CDC provides some important tips:
Always cross at a designated crosswalk, and wait for a crosswalk sign.
Always walk on the sidewalk. In situations where a sidewalk is not available, walk on the shoulder of the road and be sure to walk so that you are facing traffic. This way, you can see oncoming vehicles and you can get out of the way.
Always do what you can to increase your visibility to cars. This means wearing brightly colored or reflective clothing, as well as carrying a flashlight if you're walking at night.
Ventura Pedestrian Accident Frequently Asked Questions
Pedestrian accidents can result in devastating injuries and emotional trauma for victims and their families, often requiring you to work with a Ventura, CA pedestrian accident lawyer. If you or a loved one has been involved in a pedestrian accident, it's essential to understand your legal rights and options. Let's explore and answer some questions regarding pedestrian accident attorneys.
What is a pedestrian accident attorney, and why do I need one?
A Ventura pedestrian accident lawyer typically specializes in pedestrian accidents. They possess in-depth knowledge of traffic laws, insurance regulations, and personal injury litigation. Having an attorney by your side is crucial to protect your rights, navigate the legal process, and ensure you receive fair compensation for your injuries and losses.
What can a pedestrian accident attorney do for me?
A pedestrian accident attorney can provide specific legal assistance that's needed for your case. They will investigate the accident, gather evidence, interview witnesses, and consult with accident reconstruction experts if necessary. Your attorney will handle all communication with insurance companies, negotiate on your behalf, and, if required, litigate the matter in court. Their goal is to maximize your compensation and guide you through the legal process while you focus on your recovery.
How do I choose the right pedestrian accident attorney for my case?
When selecting a pedestrian accident attorney, consider their experience, expertise, and track record in handling similar cases. Look for attorneys who have a deep understanding of pedestrian accident laws, have successfully obtained fair settlements or verdicts, and have positive client reviews. It's also important to find an attorney who communicates effectively, demonstrates empathy, and provides personalized attention to your case.
Is it necessary to hire a pedestrian accident attorney if I have insurance?
Trying to navigate the process of working with an insurance company can be complex and challenging. Insurance adjusters may try to minimize your claim or deny it altogether. A pedestrian accident attorney will protect your interests, handle negotiations with insurance companies, and ensure you receive the full compensation you are entitled to under the law.
What compensation can I receive for my pedestrian accident injuries?
The compensation you may be entitled to depends on the specifics of your case. It typically includes medical expenses, rehabilitation costs, lost wages, pain and suffering, and potential future medical needs. Your attorney will evaluate the extent of your injuries, the impact on your life, and work diligently to pursue maximum compensation on your behalf.
Pedestrian accidents can have life-altering consequences, and seeking legal representation is crucial to protect your rights and secure fair compensation. A knowledgeable and experienced pedestrian accident attorney will guide you through the legal process, fight for your interests, and provide the support you need during this challenging time. Remember to consult with an attorney as soon as possible after an accident to ensure the preservation of crucial evidence and to meet any legal deadlines. When you need a Ventura pedestrian accident lawyer, you can reach out to our Quirk Law Firm, LLP team!
Contact A Ventura Pedestrian Accident Attorney
It is impossible to anticipate a pedestrian accident, and traffic collisions often have serious consequences. If you suffered injuries because of a driver's negligence, you should seek compensation by filing a personal injury claim. Contact us now at the Quirk Law Firm, LLP.