Car Accident Attorney in Ventura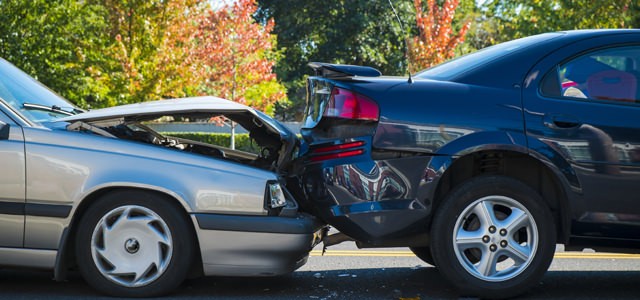 Residents of Ventura enjoy leisurely car rides along the coast on the weekends, while many commute to other areas of Southern California for work. In short, Ventura residents tend to spend a significant amount of time in their automobiles. While we don't like to think about the risks of a deadly accident when we get behind the wheel, car accidents do happen. In fact, the California Highway Patrol reported that 3,435 people sustained fatal injuries in car accidents in 2015, while an additional 254,561 suffered serious injuries.
Despite the numerous safety features of modern-age automobiles, the victims involved in auto accidents and truck accidents still face a very real danger: the risk of severe personal injury or wrongful death.
Advances in technology have granted consumers air-bags, crumple-zones, and anti-lock brakes to protect the occupants of a vehicle. However, these advances cannot prevent the negligent behaviors of other drivers.
If you have been injured in a car accident caused by another driver, you should not have to absorb the financial and emotional costs. Contact the Quirk Law Firm, LLP to learn more about how our personal injury attorneys can assist with your case. You may be eligible to seek compensation for expenses due to medical treatment, lost wages, and more.
Recent Car Accident Trends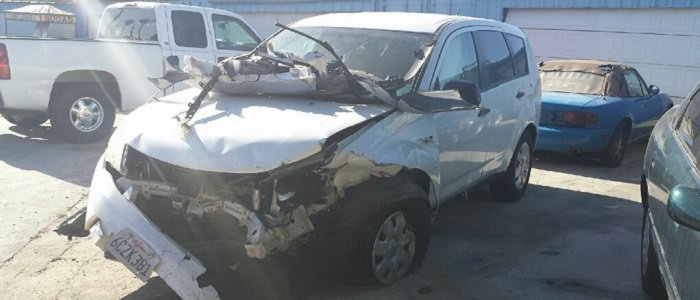 Just how common are car accidents in the state of California and what are the potential injuries? Some of the statistics may surprise you. According to the California Department of Public Safety, in 2008 there were a total of 123,943 traffic related accidents. Within these accidents, 35,615 people suffered a degree of personal injury while 964 lost their lives. From this data we can see that:
About 34 accidents occur every hour across the state
40 people suffer a form of injury in an accident every hour
More than 200 people die on the streets and roads of California every day
The severity of an injury suffered by a victim of another driver's negligence can greatly vary. However, in recent times the experienced auto accident lawyers at our law firm have successfully represented automobile accident victims who suffered:
Broken or Fractured Limbs
Burn Injuries
Wrongful Death
Sadly, a great number of car accidents do in fact end fatally. Due to this, if you have lost a loved one, it is vital that you contact our expert wrongful death accident attorneys as soon as possible. In many cases a successful claim of wrongful death against the responsible party is the only way to recovery financially from this type of accident.
Negligent Drivers Cause Accidents
While many aspects of irresponsible or unsafe driving contribute to the total number of car accidents residents of California see each year, some factors contribute significantly more than others. Data collected by the Department of Public Safety shows that the top contributors to all vehicular accidents in the state are:
Driver not in control of vehicle
Failing to yield the right of way
Unseen object or person (driver inattention)
Following too close
Not strictly limited to accidents caused by these factors, our law firm handles a wide variety of personal injury type cases stemming from car and other automobile accidents.
You can check out some information provided by the National Highway Traffic Association detailing motor vehicle fatalities by the year.
Two of the most common causes of car accidents in Southern California include impaired driving and distracted driving. Here are some important facts about impaired driving:
When it comes to driving under the influence of alcohol, more than 10,000 people died in alcohol-related crashes in California between 2003-2012.
More than 30 percent of all traffic deaths involve a drunk driver.
In 2010 alone, the CDC predicts that drunk drivers (those with a BAC of 0.08% or higher) got behind the wheel of a car about 112 million times.
Distracted driving is also an important issue for California drivers. Here are some important facts and figures concerning distracted driving:
Distracted driving results in more than 9 people suffering fatal injuries every day in the U.S. and more than 1,100 sustaining serious injuries.
In 2012, more than 3,300 people died in crashes resulting from a distracted driver.
The CDC predicts that nearly 20 percent of all traffic collisions involve a distracted driver.
Sixty-nine percent of American drivers between the ages of 18-64 have admitted to talking on their cell phones while driving in the last 30 days.
Thirty-one percent of drivers between the ages of 18-24 admitted to receiving or sending a text message while driving in the last 30 days.
No Win, No Fees
Some auto accidents result in minor injuries and insignificant property damage. However, many traffic collisions lead to serious and fatal injuries. If you or a loved one recently suffered a severe personal injury in a car accident, let our experience and record help you with your personal injury case.
Call us or use or our contact form to get in touch with our Ventura auto accident attorneys and begin your free strategy session. We also provide services in Nevada and various areas of Southern California.
Unlike other law firms, all of our cases are handled by Ventura injury attorneys. This creates a more personable relationship between our attorneys and clients, enabling us to truly understand your concerns and goals while providing exceptional level of commitment. We participate in every step of the claims process, identifying goals and devising solutions to attain your desired results.
Our attorneys are proud members of the Los Angeles County Bar Association (LACBA) and the Consumer Attorneys Association of Los Angeles (CAALA).
Call for a free and confidential strategy session.
Ventura Car Accident Law FAQs
What happens if I file an injury claim after a car accident in Ventura?
Contrary to popular belief, filing a claim usually does not mean you are suing or taking legal action against the other driver. Instead, when you file a claim, your personal injury attorney will be contacting the other driver's insurance company to ensure you get the compensation needed to cover all the expenses for your injuries and any physical damage.
Can I file a claim for my relative if they died in a car accident?
In many cases, the immediate family of a person who was killed in a car crash due to another person's or driver's irresponsibility and/or negligence may be able to file a wrongful death claim. Contact our law office today for a free initial consultation.