Trial Attorneys In Ventura, CA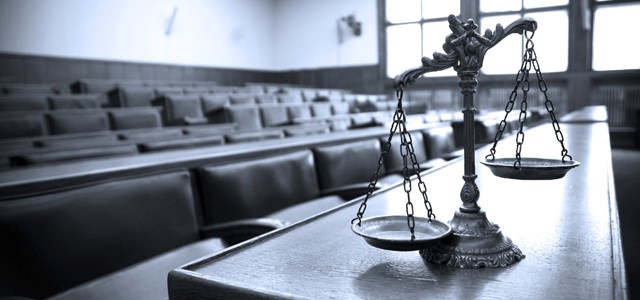 When you have a difficult case that requires you to face a courtroom, it's important to have an experienced Ventura trial attorney on your side. Personal injury litigation often means that you'll need to appear before a judge or a jury, and the dedicated advocates at the Quirk Law Firm, LLP can answer your questions today. No matter how large or small your claim, we will handle your case with personal attention and care.
Making the decision to file a personal injury lawsuit or a wrongful death claim won't always mean that we will need to take your case to trial. Indeed, we frequently settle cases when our clients receive just offers of compensation. However, if your case requires us to go to trial, we'll be ready to advocate for your rights throughout the process. We have years of experience assisting client in Ventura and are here to discuss your case.
Representing Ventura Residents In Civil Trials
When we work with a client, we dedicate ourselves to advocating tirelessly on your behalf. We regularly represent clients in a variety of civil law issues that can require us to go to trial, including but not limited to:
Premises liability matters and
Wrongful death
After you've sustained serious injuries in an accident, it's often difficult to think about the steps you need to take in order to seek financial compensation. At the Quirk Law Firm, LLP, we understand how devastating a serious injury can be. We will fully examine the facts of your case and help you to consider your options for filing a claim against the responsible party.
Trial Lawyers Assisting Clients In Civil Litigation Matters
At the Quirk Law Firm, LLP, we have proven trial strategies that will help you to win your case and get the financial compensation you deserve. When another party is responsible for the accident that caused your injuries, you should not be expected to pay your own medical expenses or to experience the stark emotional losses without recompense. Our car crash injury attorneys have years of experience handling trials that involve some of the following legal theories:
Negligence: personal injury lawsuits can help plaintiffs to obtain compensation for injuries caused by another party's careless behavior. Negligence acts or omissions frequently result in severe and deadly accidents. For example, if an automobile driver behaves in a careless manner, that driver can cause a serious accident that results in debilitating and fatal injuries. To be sure, negligence often is the legal theory used to file claims for injuries caused by auto accidents, trucking accidents, and pedestrian accidents. In other cases, property owners might behave in a careless manner. Depending on the facts of your case, you may argue negligence in a premises liability lawsuit.
Strict liability: unlike negligence claims, these cases don't need to involve defendants who behaved thoughtlessly or carelessly. Instead, statutory elements can make a party liable for certain kinds of injuries. For example, the simple act of owning a dog that bites another person can make the owner strictly liable for the victim's injuries. In some cases, premises liability lawsuits also involve strict liability.
Discuss Your Case with a Trial Lawyer in Ventura
Learning that you may need to file a lawsuit in order to obtain compensation for your injuries can seek like an arduous task. However, the dedicated attorneys at the Quirk Law Firm, LLP have the compassion and experience to advocate for your rights throughout your trial. Contact Ventura trial attorney Trevor Quirk today to find out how we assist our clients with various litigation matters.