Hit-and-Run Accident Lawyer In Ventura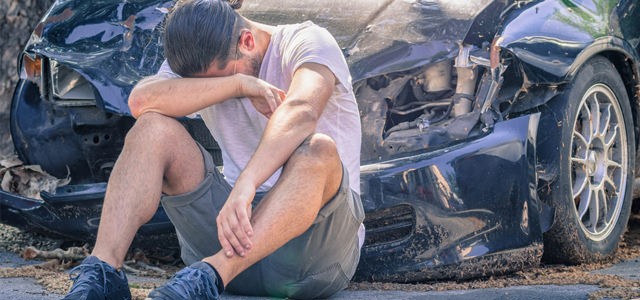 Taking a walk or riding a bicycle in the Ventura area can quickly turn deadly in the event of a hit-and-run accident. According to the National Highway Traffic Safety Administration (NHTSA), these serious and fatal accidents have been on the rise across the country, and Southern California has some of the highest rates of deaths caused by hit-and-runs. To be sure, hit-and-run accidents happen in California nearly every day. While some-hit-and run accidents only result in minor property damage, many lead to serious and fatal injuries.
Hit-and-run accidents, especially those accidents involving pedestrians, can be particularly frustrating for the families and loved ones of victims, given that it's difficult to find the responsible party and hold him or her accountable. At the Quirk Law Firm, LLP, we understand the devastating nature of hit-and-run accidents while driving, and we have years of experience assisting clients in the Ventura area to seek compensation for their injuries. Don't hesitate to contact us if you or someone you love was injured in a car crash.
Learning More About Ventura Hit and Run Accidents
What is a hit-and-run accident? According to the NHTSA, it's any collision in which "the driver of a contact vehicle in the crash does not stop to render aid," and it includes automobile drivers who flee the scene of the accident on foot.
The NHTSA reports that about one out of five, or 20 percent, of all fatal pedestrian accidents are hit-and-run accidents. Pedestrians are among those at greatest risk for being injured or killed in a hit-and-run collision. To be sure, the deadliest state for pedestrian hit-and-run fatalities is listed as California. Yet it's important to keep in mind that hit-and-runs can involve many different types of victims and can lead to different kinds of accidents, including but not limited to:
A study conducted by the University of Michigan Transportation Research Institute indicated that the Los Angeles area, in which many Ventura residents spend significant amounts of time, has the worst record for pedestrian fatalities and hit-and-run accidents in the country. Indeed, these fatal collisions in Southern California happen at a rate of more than three times the national average. And, according to a recent report from NPR, only about half of all hit-and-run cases—at best—end up getting solved.
Discuss Your Case with a Ventura Hit and Run Accident Attorney
The California Vehicle Code stipulates that hit-and-run accidents can be classified either as misdemeanor or felony offenses, depending on the severity of the accidents. When hit-and-run drivers are convicted of these devastating crimes, they can face significant fines and imprisonment.
For families who have lost loved ones in hit-and-run accidents, or to drivers who were texting while driving, it's very important to discuss your case with Ventura hit-and-run accident lawyer Trevor M. Quirk to learn more about your options for seeking compensation. Our firm has years of experience handling auto accident claims and pedestrian accident lawsuits, and we can help with your case. Contact a dedicated advocate at the Quirk Law Firm, LLP today.