Ventura Uninsured Motorist Accident Attorney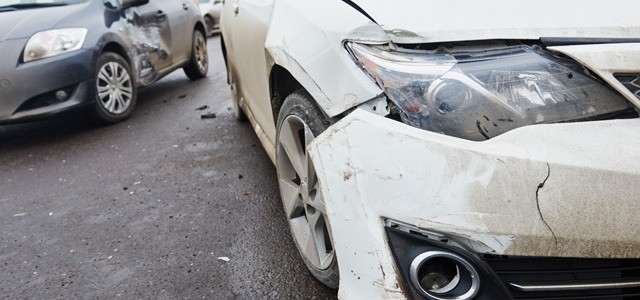 In California, drivers are required to carry auto insurance. However, some drivers don't obey the law, and accident victims can learn that the negligent driver who caused the crash is an uninsured motorist. If you have been injured in an auto accident caused by an uninsured motorist, what can you do? It's extremely important to speak with an experienced Ventura uninsured motorist accident attorney who can help you learn more about filing a claim for a car injury or for a motorcycle injury. Even if a driver is uninsured, you can file a lawsuit to seek financial compensation for your injuries.
At the Quirk Law Firm, LLP, our auto accident attorneys understand how frustrating and difficult these cases can be, especially for accident victims who don't have uninsured motorist coverage. With our years of experience handling cases involving traffic collisions and bodily injury, we can help you to understand your options and to move forward with your case.
Learning More About Uninsured Motorists In California
According to a recent study conducted by the Insurance Research Council (IRC), California has one of the highest percentages of uninsured motorists. To be sure, our state had the highest numbers in the country, with more than 4 million uninsured drivers reportedly on the roads. Florida was a close second, with about 3.2 million uninsured drivers, followed by Texas with about 1.6 million uninsured motorists.
If California has a strikingly high number of uninsured motorists on its highways, are Ventura residents at particular risk of being involved in an auto accident caused by a driver without insurance? The good news, according to the IRC, is that premiums for uninsured motorist coverage have declined in recent years, making it more affordable for concerned drivers. Additionally, the total number of uninsured motorists who get behind the wheel also has declined across the last decade.
In 2012, the IRC reported that 12.6 percent of all drivers lack insurance, which is down from nearly 16 percent in the early 1990s. However, 4.1 million drivers without insurance in California remains far too many, and that number comes out to nearly 15 percent of the state's total population—higher than the national average.
Filing A Claim For Compensation After An Uninsured Motorist Accident
What can you do if you've suffered injuries in an uninsured motorist accident? If you've elected to have uninsured motorist coverage, you can receive compensation from your insurer, but it will have limits that are important to understand. It's important to understand your options. An experienced Ventura car accident lawyer can speak with you about filing a lawsuit.
While the uninsured driver may not have sufficient assets to provide you with the financial compensation you're expecting, your attorney can also analyze the particular facts of your case to determine whether any other parties may share liability for your injuries. In some cases, for instance, a third driver may have been partially at fault for the accident. At the Quirk Law Firm, LLP, we can also help if you're involved in an insurance claim dispute concerning your uninsured motorist coverage.
Contact A Dedicated Ventura Uninsured Motorist Accident Lawyer
Learning that you've been injured in an accident caused by an uninsured motorist can be devastating, especially if you don't have uninsured motorist coverage. However, a dedicated personal injury lawyer in Ventura can help you to understand your options and can discuss the possibility of filing a lawsuit.
You deserve to be compensated for a car, motorcycle, or truck injury. If you were injured by an uninsured motorist or if you're involved in a dispute with your insurance company, contact a Ventura personal injury and trial lawyer at the Quirk Law Firm, LLP to find out more about how we can assist with your case.