We are Ventura County's Best Personal Injury Lawyers.
Ask anyone. We obtained back-to-back multi-million dollar verdicts in 2022
and have more personal verdicts in 2022 than any other Ventura law firm.
Let our experience and record help you with your personal injury case.
Call us at (805) 650-7778 or fill out our free strategy session.
REQUEST FREE CONSULTATION 24/7
$26 Million
Wrongful death case involving a pedestrian in Ventura, CA.
$10 Million
Wrongful death case involving a family man in Butte, CA
$8.3 Million
Spine case involving a man in a Long Beach, CA car crash requiring back surgery
$3.5 Million
Wrongful death case involving a semi-truck driver in Los Angeles, CA.
$3.5 Million
Wrongful death case at a school in Oxnard, CA.
$2.1 Million
Motorcycle accident defective helmet and speed bump in Riverside, CA.
$10M Verdict
June 30, 2022
Carlos Gonzalez was weedeating near a road in Butte County, California. A man driving a truck struck and killed him and then fled the scene.  Carlos left behind a wife and two young boys. We represented the family against the man driving the truck and the homeowners where Carlos was working. People said "you'll never try this case. Your clients don't live here and don't even speak English." On June 30, 2022, the people of Butte County delivered justice by rendering a $10M verdict for Carlos Gonzalez and his beautiful family.
$26M Verdict
March 5, 2019
Wrongful death case in Ventura County, CA Christopher Prewitt was jogging on Victoria Avenue training for the Mountains 2 Beach Marathon when an intoxicated driver drove off the road and struck and killed. Christopher left behind his loving wife Erin and their daughter Isabella "Izzy" Prewitt. Trevor Quirk tried the case to verdict resulting in one of the largest verdicts in Ventura County history-$20M.
Personal Injury Lawyer Ventura, CA
When you are struggling after you have been in a personal injury accident, it is time to reach out to a Ventura, CA personal injury lawyer you can trust at the Quirk Law Firm, LLP. We understand that the time immediately following a personal injury accident of any kind can be confusing and critical. You may have never even considered filing a legal claim because it can take a great deal of effort or you might have no interest in "rocking the boat." However, when you have been in an accident and someone else is responsible, you should not be stuck paying the bills for your recovery and filing insurance claims with your insurance all while trying to recover. 
Instead, now is the time to work with a lawyer. While you focus on recovering and trying to get back to normal, your lawyer from Quirk Law Firm, LLP can zero in on what you need to be successful for your personal injury claim. Avoid the hassle of going to court to file paperwork, re-filing paperwork if it wasn't done correctly, and trying to represent yourself when other insurance companies call. This is the perfect storm for giving up before you finish filing your claim or accepting an insurance offer that is far lower than what you deserve. 
At Quirk Law Firm, LLP, we help clients with many different types of personal injury cases, from motor vehicle accidents to dog bite accidents to wrongful death. If you are ready to move forward with your claim, give us a call now. Our Ventura personal injury lawyer is ready to help you from start to finish when it comes to filing a personal injury claim.
Ventura Personal Injury Lawyer
Why Our Injury Lawyers Are Different From The Rest
We Get Results
Our results speak for themselves; we get higher settlements and verdicts because unlike other law firms, we take cases to trial.
We Are Local
Unlike other law firms, we are local and we will establish a personal relationship with you. We will meet with you, sit down with you, and explain your legal options in person.
We Believe In You
Be it big or small, your injury has changed your life. We believe in empowering you to face that change by getting you started with the compensation owed to you as determined by the law.
No Fees Unless We Win
Contact us today at (805) 650-7778 for your free strategy session. We're available 24/7. There is no pressure and no obligation. You will not owe us anything unless we win. Do not let fear keep you from compensation.
Personal Injury Attorneys
Who Gets Results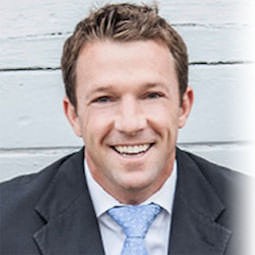 If the negligence of another person or company caused your injury, we will get you the money you deserve either by settling your case or going to trial.
Do not let an insurance company or corporation stop you from getting full compensation for your damages. We are trial lawyers and our experience in dealing with insurance companies, inside and outside of the courtroom, maximizes your compensation. We are relentless and aggressive. Ask anyone. Your case will be handled with passion; compassion and we will devote all necessary resources to maximizing your recovery. Call us today for a free strategy session at (805) 650-7778.
We look at all aspects of your injury, including lost wages, past and future medical expenses, pain and suffering, and emotional distress.
Car Accident Lawyer
Looking for a car accident lawyer you can rely on? Look no further! With the way technology is today, many people come to us because they have been involved in a car accident resulting from distracted driving, whether by talking on the phone, texting, looking up directions, or changing music on the radio. While car accidents are extremely common and happen every day–the average person gets into a car accident roughly once every 18 years–you may not be walking away with minor injuries. While a small accident can leave you upset, late for work, and sore, a more serious accident can leave you with fractured bones, a broken back, and a traumatic brain injury. 
Many people are hesitant to get the medical and legal help they need following an accident because they are concerned about what they will need to pay out of pocket. However, the only thing that matters following a car accident is getting medical attention first. Many injuries are silent for hours, days, and weeks following a car accident. Your medical provider can run tests and see what kind of injuries you may have. Once you have seen your doctor, your next call should be your trusted Ventura personal injury lawyer from Quirk Law Firm, LLP. We will work to gather evidence from the accident to show who is responsible and what kinds of compensation the other party owes you.
Truck Accident Lawyer
Injuries sustained from a truck accident are often not minor. In fact, when you consider that a truck–ranging in weight from 35,000 pounds to 80,000 pounds has hit your car–it is a miracle that you are alive following the accident. Our attorneys know that many things can cause truck accidents to happen such as distracted driving, driver fatigue, mechanical issues, and even improper loading of the truck's cargo trailer. This means that truck accident cases are often more difficult and complex. 
Should you be handling this kind of case on your own? Likely not. Truck accident claims are not typically straightforward. Given the number of things that may have gone wrong leading up to the accident, you may be filing a claim against the truck driver, their company, or a third party who worked on the truck or loaded the truck. When this is the case, you may get the legal run-around in determining who is at fault which can stretch your injury claim out longer and make it more difficult to pursue compensation. When this is the case, call our office to work with a lawyer you can rely on so that you can focus on your recovery process and leave the difficult legal tasks up to us. 
Pedestrian Accident Lawyer
No matter how closely you follow the law when it comes to pedestrian traffic rules, you may still become injured. You might be walking along the sidewalk and minding your own business or crossing the crosswalk of a street after you waited for your turn. However, even in instances where you may have crossed the street when it wasn't your turn, cars still have the obligation to proceed with caution in areas where pedestrians may be walking, like near crosswalks or across parking lots. If a car injured you while you were walking outside, you have the right to speak with a lawyer about filing a pedestrian accident claim. 
There are many factors to take into consideration when filing a claim, such as whether the driver of the vehicle is entirely at fault or whether you may share any liability. Your lawyer will work to provide evidence demonstrating who is liable and what amount of compensation would be fair. While motor vehicle accidents can be scary, being a pedestrian in an accident is especially dangerous. With little to no protective gear on, you can become seriously injured when a car or other motor vehicle hits you. This leaves you vulnerable to severe and life-threatening injuries. If you hope to file a legal claim after being involved in a pedestrian accident, turn to our office to help. We understand that this is an extremely difficult time for you while you recover from your injuries and we are here to fight beside you for the compensation you deserve. 
Dog Bite Lawyer
While many people only view dogs as "man's best friend," it is coming to light more and more how dangerous dogs can be when they are not trained well or when they are put into situations where they feel territorial or threatened. As our Ventura personal injury lawyer has seen firsthand, people in situations where they are being friendly with dogs or approach a property where they did not know a dog was present can end in a bad situation. Our team has seen far too often what happens when dog bites go unreported and a dog that has bitten someone before could easily bite again. The burden will be on you to prove that the dog's owner did not use reasonable care with the dog or did not properly restrain the dog. While this can sometimes be difficult to prove, it is important that you work with a lawyer who can gather this evidence and bring your case together. 
Even if the dog was not formerly known as vicious, the dog's owner could be liable for any injuries you sustained as a result of the dog attack, whether you were on public or private property. While many states have what is known as the "one bite law," California holds that dog owners have strict responsibility when their dog attacks. This means if a dog bit you or injured you and they were not previously known as being aggressive, you can still hold the dog owner liable. It is important to speak with a lawyer about the events that occurred leading up to the dog bite and what kind of damages you have suffered since the incident. 
Wrongful Death Lawyer
When your loved one has passed away as a result of someone else's negligence, you may have the right to bring forth a wrongful death claim. This kind of claim allows certain family members to bring a lawsuit forward when someone negligently or recklessly killed their loved one. We are extremely sympathetic to our client's needs during this time and understand that the only thing you need to do right now is to grieve the loss of your loved one who was taken too soon. When you are going through a difficult time like this, you should not be worried about making filing deadlines or filling out all of the right paperwork. Instead, trust a lawyer from Quirk Law Firm, LLP to handle this for you. 
After your loved one's passing, you may be concerned and overwhelmed by all of the sudden costs. These could range from any hospital stay they may have had as a result of their injuries, burial and funeral costs, and even pain and suffering they may have gone through. While it can be difficult to think about what they went through before they died, our goal is to help you get through this legal battle and receive compensation when someone's wrongful act caused your loved one's death. We will work to put together a civil lawsuit that outlines the events that took place and the financial burden you may be bearing. While it cannot make up for the incredible loss you have suffered, it may help you begin to move forward as you celebrate your loved one's life. Call our office to see how we can help you with your wrongful death claim. 
Premises Liability Lawyer
When you get injured on someone else's property, your first reaction might be to try to walk it off. In fact, you might be embarrassed or do not want to make a big deal out of it. This often happens with premises liability claims like slip and fall accidents. However, in doing so, you may be hurting your chance to recover fair compensation. If you are injured on someone else's property, it is important that you avoid discussing your injuries with anyone except your doctor and your trusted lawyer from Quirk Law Firm, LLP. Many people find that the injuries they have sustained on someone else's property can get worse as the day progresses. While you may be tempted to sleep it off, the first thing you should do is seek help from a doctor. They can run thorough testing, especially in the event that you believe you may have hit your head. 
When it comes to accidents like this, our Ventura personal injury lawyer will be looking at what kind of responsibility the property owner had. Were there obvious signs stating that there was a danger on the property? Were there places on the property that were damaged or should have been fixed? Did the property owner know about the danger or was the danger so new that they would not have known? Your lawyer will answer all of these questions and will investigate how the accident occurred and determine what kinds of compensation you are owed. 
Back Injury Lawyer 
Anyone with a back injury can tell you that it is one of the most devastating types of injuries you can get. If you were in an accident that caused your back to become injured, you may suddenly realize just how much your back does. With an injury here, you may be unable to move properly, like walk around, stand, sit, or even lie down. Doing any of these movements can be incredibly painful and it may render you entirely unable to get around. Back pain can happen as a result of many different accidents, such as motor vehicle accidents, pedestrian accidents, or even slip and fall accidents. 
It is crucial that you get both the medical and legal help that you need following an accident that causes your back to become injured. The road to recovery may be long and you might need corrective surgery, physical therapy, and home modifications to help get your life back. When this is the case and you are ready to move forward with a back injury claim, call our office. 
We understand that when you have been in an accident it can be devastating. It hardly makes sense that when you are going through a physically and emotionally difficult time you should try to file a legal claim on your own. Instead, reach out to the law firm you can rely on. Call the trusted team from Quirk Law Firm, LLP to speak with our Ventura personal injury lawyer now. 
What Can the Quirk Law Firm Do For You?
At the Quirk Law Firm, we understand that you need the best legal team possible to help you through whatever challenges you may be dealing with. We provide legal services across a broad range of fields, and we're dedicated to getting you the compensation and justice you deserve.
Obtaining the services of the Quirk Law Firm was the best decision I could have made. When my husband was killed in a highway accident I contacted a local attorney. He said I didn't have a basis for a law suit. I contacted Quirk Law Firm. Trevor became my attorney and he fought for and won a substantial settlement. I didn't have to pay anything out of pocket and now have a substantial sum in my savings for my retirement. Nothing can replace my husband but Trevor did help to ease the loss and I can look forward to a better economic life. Thanks to Trevor. I would tell anyone who asks, never accept the rejection of the first attorney. Instead contact Trevor at the Quirk Law Firm. You won't regret it.

Marlene O.
The most sincere, straight up, noble, successful PERSON, I've eve met, a real soul, a real dude. Truly cares for you and his clients. If I was ever faced with the option, your life or Mr. Quirk, no doubt I'll sacrifice, I got this. This man has not even hit his full potential, the world is waiting, and it's comping soon. Always ready Q.

Luis Deleon
They always returned my calls and let me know what was going on with my case. They were nice to me but not nice to the other side.

Marco Gutierrez
You Deserve An Unshakable Accident Attorney
If you want to be treated like a case instead of a person, don't call us. If you want to only talk with a "case manager" instead of an attorney, don't call us. If you want to drive 3 hours just to be told to take the insurance company's offer, don't call us.
If, however, you want an experienced, local trial attorney who will fight any insurance company, who will take your case to trial and is not afraid of anyone, give us a call at (805) 650-7778. We're available to you 24 hours a day.
We are Quirk Law Firm and we are the attorneys you need for your Ventura personal injury case. Contact us now to set up a free strategy session for your case.