We are Ventura County's Best Personal Injury Lawyers.
Ask anyone. We obtained back-to-back multi-million dollar verdicts in 2022
and have more personal verdicts in 2022 than any other Ventura law firm.
Let our experience and record help you with your personal injury case.
Call us at (805) 650-7778 or fill out our free strategy session.
REQUEST FREE CONSULTATION 24/7
$26 Million
Wrongful death case involving a pedestrian in Ventura, CA.
$10 Million
Wrongful death case involving a family man in Butte, CA
$8.3 Million
Spine case involving a man in a Long Beach, CA car crash requiring back surgery
$3.5 Million
Wrongful death case involving a semi-truck driver in Los Angeles, CA.
$3.5 Million
Wrongful death case at a school in Oxnard, CA.
$2.1 Million
Motorcycle accident defective helmet and speed bump in Riverside, CA.
$10M Verdict
June 30, 2022
Carlos Gonzalez was weedeating near a road in Butte County, California. A man driving a truck struck and killed him and then fled the scene.  Carlos left behind a wife and two young boys. We represented the family against the man driving the truck and the homeowners where Carlos was working. People said "you'll never try this case. Your clients don't live here and don't even speak English." On June 30, 2022, the people of Butte County delivered justice by rendering a $10M verdict for Carlos Gonzalez and his beautiful family.
$26M Verdict
March 5, 2019
Wrongful death case in Ventura County, CA Christopher Prewitt was jogging on Victoria Avenue training for the Mountains 2 Beach Marathon when an intoxicated driver drove off the road and struck and killed. Christopher left behind his loving wife Erin and their daughter Isabella "Izzy" Prewitt. Trevor Quirk tried the case to verdict resulting in one of the largest verdicts in Ventura County history-$20M.
Why Our Injury Lawyers Are Different From The Rest
We Get Results
Our results speak for themselves; we get higher settlements and verdicts because unlike other law firms, we take cases to trial.
We Are Local
Unlike other law firms, we are local and we will establish a personal relationship with you. We will meet with you, sit down with you, and explain your legal options in person.
We Believe In You
Be it big or small, your injury has changed your life. We believe in empowering you to face that change by getting you started with the compensation owed to you as determined by the law.
No Fees Unless We Win
Contact us today at (805) 650-7778 for your free strategy session. We're available 24/7. There is no pressure and no obligation. You will not owe us anything unless we win. Do not let fear keep you from compensation.
Personal Injury Attorneys
Who Gets Results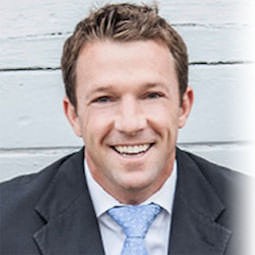 If the negligence of another person or company caused your injury, we will get you the money you deserve either by settling your case or going to trial.
Do not let an insurance company or corporation stop you from getting full compensation for your damages. We are trial lawyers and our experience in dealing with insurance companies, inside and outside of the courtroom, maximizes your compensation. We are relentless and aggressive. Ask anyone. Your case will be handled with passion; compassion and we will devote all necessary resources to maximizing your recovery. Call us today for a free strategy session at (805) 650-7778.
We look at all aspects of your injury, including lost wages, past and future medical expenses, pain and suffering, and emotional distress.
Obtaining the services of the Quirk Law Firm was the best decision I could have made. When my husband was killed in a highway accident I contacted a local attorney. He said I didn't have a basis for a law suit. I contacted Quirk Law Firm. Trevor became my attorney and he fought for and won a substantial settlement. I didn't have to pay anything out of pocket and now have a substantial sum in my savings for my retirement. Nothing can replace my husband but Trevor did help to ease the loss and I can look forward to a better economic life. Thanks to Trevor. I would tell anyone who asks, never accept the rejection of the first attorney. Instead contact Trevor at the Quirk Law Firm. You won't regret it.

Marlene O.
The most sincere, straight up, noble, successful PERSON, I've eve met, a real soul, a real dude. Truly cares for you and his clients. If I was ever faced with the option, your life or Mr. Quirk, no doubt I'll sacrifice, I got this. This man has not even hit his full potential, the world is waiting, and it's comping soon. Always ready Q.

Luis Deleon
They always returned my calls and let me know what was going on with my case. They were nice to me but not nice to the other side.

Marco Gutierrez
You Deserve An Unshakable Accident Attorney
If you want to be treated like a case instead of a person, don't call us. If you want to only talk with a "case manager" instead of an attorney, don't call us. If you want to drive 3 hours just to be told to take the insurance company's offer, don't call us.
If, however, you want an experienced, local trial attorney who will fight any insurance company, who will take your case to trial and is not afraid of anyone, give us a call at (805) 650-7778. We're available to you 24 hours a day.
We are Quirk Law Firm and we are the attorneys you need for your Ventura personal injury case. Contact us now to set up a free strategy session for your case.