Bicycle Accident Lawyer In Ventura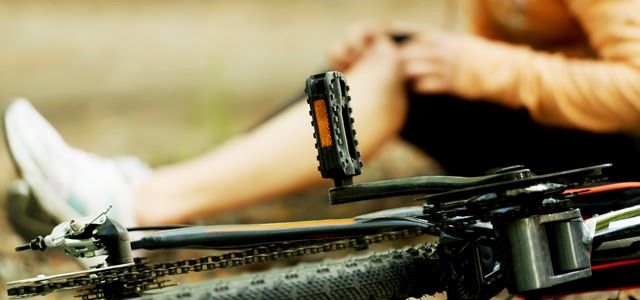 More than 4,000 bike trails run through Ventura. Many Southern California residents enjoy cycling as a leisure activity, a source of exercise, and a mode of transportation. However, riding a bicycle can be extremely dangerous, especially when an aggressive driver or a distracted driver isn't paying attention.
According to the Centers for Disease Control and Prevention (CDC), only about 1 percent of all trips taken each day involve bicycles. However, hundreds of bicyclists die in traffic collisions each year, while hundreds of thousands require visits to the emergency room. If you or a loved one recently suffered a serious personal injury in a bicycle accident, you should contact a personal injury lawyer to learn more about filing a claim for compensation. An experienced Ventura injury attorney at the Quirk Law Firm, LLP can speak with you today.
Risk Factors for Serious Ventura Bicycle Accidents
The CDC lists a number of risk factors for bicycle and pedestrian accidents and injuries, including the following:
– Age: adolescents and young children are much more likely than adults to be involved in a serious bicycle accident. Based on data reported by the CDC, adolescents between the ages of 15-24 have one of the highest rates of bicycle accident deaths in the country. When it comes to serious collisions and emergency room visits, children and young adults between the ages of 5-24 years old account for 60 percent of bicycle-related visits to the emergency room.
– Sex: while it may be that more males ride bikes than do females, the CDC reports that males "are much more likely to be killed or injured on bicycles than are females."
– Geographic area: urban areas simply are more dangerous to bicyclists than are non-urban regions. Indeed, a majority of bicycle accident fatalities happen "in urban areas and at non-intersection locations."
Preventing Bike Accidents In Southern California
Bicycle accident prevention is an important concern in Ventura and throughout Southern California, especially given the high number of cyclists in the area. How can bicyclists, drivers, and city planners help to make cycling safer?
Bicycle riders can take a number of steps to ensure their safety on the roadways, including but not limited to:
– Wearing a helmet
– Requiring children to wear a helmet
– Wearing fluorescent, retro-reflective, or brightly colored clothing and
– Using front and rear red lights on the bicycle
Drivers should obey the rules of the road and remain free of distractions. When drivers are focusing on others around them, including those on bicycles, a serious accident is less likely to take place. The CDC also recommends that bicycle lanes be created or improved in areas throughout California and the rest of the country.
Wrong Way Bicyclists On Sidewalks & In Crosswalks
Is the insurance company saying you are at fault because you were riding on a sidewalk or in a crosswalk against traffic in violation of California Vehicle Code Section 21650.1?  California Vehicle Code Section 21650.1 states "A bicycle operated on a roadway, or the shoulder of a highway, shall be operated in the same direction as vehicles are required to be driven upon the roadway."  If you were on  a sidewalk or in a crosswalk, California Vehicle Code Section 21650.1 does not apply to you.  Contact a Ventura Personal Injury Lawyer to learn more.  We can help you.
Contact A Ventura Injury Attorney
No one wants to think about the risks of a deadly bicycle accident. However, traffic collisions do take place, and bicyclists often suffer serious and fatal injuries. If you or a loved one recently sustained injuries in a crash, contact an experienced Ventura bicycle accident lawyer at the Quirk Law Firm, LLP today.