Texting While Driving Accident Lawyer In Ventura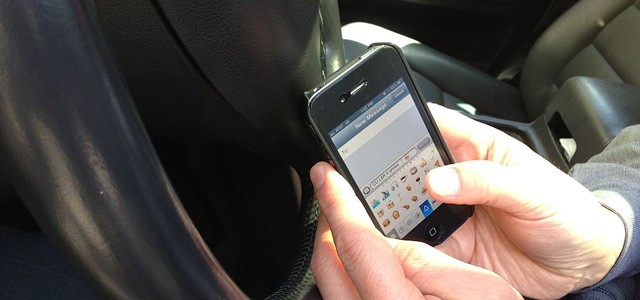 Driving through Ventura can be a pleasant experience, particularly if you're on a leisure drive along the 101. However, a negligent driver can appear out of nowhere. Indeed, distracted driving, including texting while driving, results in thousands of dangerous car accidents and hit and run accidents every year in Southern California. If another driver's decision to text and drive led to a severe traffic collision that caused injuries to you or someone you love, you deserve to be financially compensated.
At the Quirk Law Firm, LLP, we have years of experience representing car accident victims in Ventura, and we understand how devastating such an accident can be, especially one due to inattentive driving. We are committed to each and every client, and our attorneys are dedicated to ensuring that drivers responsible for texting while driving accidents, even uninsured motorists, are held responsible. Contact an experienced Ventura car accident attorney today to learn more about how we can help you with your claim.
Distracted Driving and California Law
Texting while driving is just one type of distracted driving that occurs on the highways and neighborhood streets in Southern California, but it's important to know that it is illegal. The California Department of Motor Vehicles emphasizes that, since 2009, our state has banned text messaging if you're behind the wheel.
To be sure, it's now illegal to read, write, or send a text message if you're driving, and the law includes "all forms of text-based communication, including e-mail and instant messaging." Drivers who disobey the law will receive a $20 citation for the first offense and a $50 citation for each subsequent offense. But is this penalty sufficient? According to the U.S. Department of Transportation, distracted driving is one of the primary causes of preventable auto accidents. Here are some key facts and statistics concerning distracted driving:
In 2013 alone, more than 3,100 people sustained fatal injuries in auto accidents caused by distracted drivers, and about 424,000 people suffered serious injuries.
Each month, more than 153 billion texts messages are sent in our country, and many of those include texts sent by drivers who are operating motor vehicles.
During daylight hours, about 660,000 drivers across the country "are using cell phones or manipulating electronic devices while driving," and that number shows no signs of decline.
In order to send a text while you're driving, you'd need to take your eyes off the road for an average of 5 seconds. While that might not seem like a long time, if you're traveling at 55 miles per hour, "that's enough time to cover the length of a football field blindfolded."
About 25 percent of teen drivers admit to texting while driving, and about 20 percent have admitted they they've had "extended, multi-message text conversations while driving." Approximately 10 percent of adult drivers have admitted the same.
Contact A Ventura Accident Attorney
Distracted driving is extremely dangerous, and texting while driving leads to serious and fatal car accidents. If you have been in an auto wreck in Ventura, you should discuss your case with an experienced Ventura personal injury attorney. Contact the Quirk Law Firm, LLP today to discuss your case.