Ventura Spine Injury Lawyer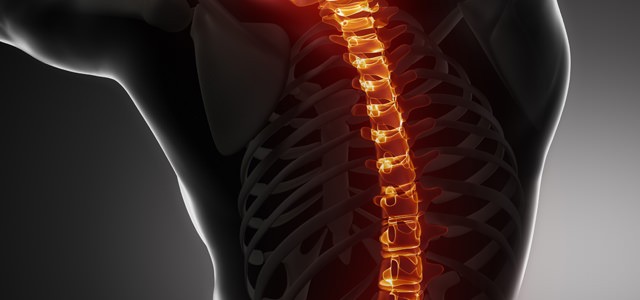 Every year, thousands of Ventura residents sustain spinal cord injuries and back injuries when they're involved in serious accidents. To be sure, the World Health Organization (WHO) reports that between 250,000 and 500,000 spinal cord injuries occur annually across the globe. How do most of these devastating injuries happen? The WHO points out that, in many cases, spinal cord injuries are preventable. A majority of spinal cord injuries are caused by automobile accidents, falls, and other traumatic incidents.
Spinal cord injuries and neck injuries have life-altering consequences. If you or someone you love sustained a spinal cord injury due to another person's negligence, it's very important to discuss your case with an experienced spine injury accident lawyer in Ventura. At the Quirk Law Firm, LLP, we regularly represent clients in the Ventura area that have sustained spine and head injuries, and we can discuss your case with you today.
Facts and Figures About Spinal Cord Injuries
What is a spinal cord injury? According to the Mayo Clinic, spinal cord injuries are defined as "damage to any part of the spinal cord or nerves at the end of the spinal canal." In most cases, these injuries result in "permanent changes in strength, sensation, and other body functions below the site of the injury."
The WHO points out that demographic trends do exist when it comes to determining risk of a spinal cord injury:
– Males are more likely than females to sustain spinal cord injuries, at a ratio of at least 2:1 among the adult population.
– Females are at greatest risk for one of these debilitating injuries when they're between the ages of 15-19, and then again when they over the age of 60.
– Somewhat similarly, males are at greatest risk when they're between the ages of 20-29, and again when they're over the age of 70.
The Foundation for Spinal Cord Injury Prevention, Care & Cure also provides important statistics concerning the causes of these life-changing injuries:
– A large number of spinal cord injuries result from falls (more than 26 percent).
– Violence and assaults lead to more than 15 percent of reported spinal cord injuries.
– Sports, including football and other contact sports, can lead to a severe spinal cord injury (nearly 8 percent of those reported).
Recognizing that most of these injuries are preventable is extremely important. And in events where another party's negligence resulted in a dangerous accident that caused your spinal cord injury, you deserve to be compensated.
Experienced Ventura Spine Injury Accident Lawyer
Sustaining a spine injury can mean that you're "two to five times more likely to die prematurely" than those who haven't been affected, according to the WHO. To be sure, suffering a devastating accident can result in a loss of future years and the loss of enjoyment of life. If you were in a car collision or another accident in Southern California and suffered a spinal cord injury, you should be sure to discuss your case with a Ventura accident attorney.
These types of injuries are extremely costly, both emotionally and financially. Contact the Quirk Law Firm, LLP today to learn more about filing a claim for compensation.