Ventura Premises Liability Lawyer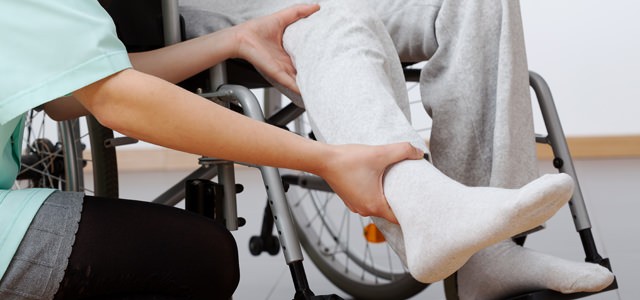 Many families and business owners in Southern California own properties. While we do not usually think about the likelihood of an accident happening while we are grocery shopping in Ventura or in a business office in Hollywood, accidents can happen anywhere and without warning.
Premises liability accidents happen when a property owner does not take reasonable care of his or her property, and another person suffers an injury as a result.  California case law makes clear that "property owners are liable for injuries on land they own, possess, or control."  In short, property owners have a duty to maintain their premises in a reasonably safe condition and a duty to warn of dangerous conditions.  If a property owner did not use reasonable care in managing  his or her premises or did not warn you about a dangerous condition, and you are injured as a result, you may be entitled to compensation.
If you have been injured on the property of another person or entity—regardless of whether you knew the person before the accident—you may be eligible to seek compensation by filing a premises liability lawsuit.  Contact an experienced Ventura accident attorney at the Quirk Law Firm, LLP today.
Types Of Premises Liability Accident Claims
What are premises liability accidents? Many people tend to assume that slip and fall accidents are the same as premises liability accidents. While slip and fall claims represent one type of premises liability lawsuits, this area of law actually covers many different kinds of accidents. Premises liability accidents can include, but are not limited to, the following:
– Slips and falls
– Falls from heights
– Animal bites
– Motor vehicle accidents and
– Construction accidents.
Premises liability accidents can take place almost anywhere, from retail establishments in Ventura, to coworkers' homes in Simi Valley, to classy hotels in downtown Los Angeles. Regardless of where your premises liability accident took place, you should remember that the property owner had a duty to prevent the unreasonable risk of an accident. If the owner of the premises didn't take steps to ensure that the property was safe (such as inspecting it for hazards or cleaning up spills), you may be eligible for significant financial compensation.
Preventing Premises Liability Accidents
Serious falls, including slips and falls as well as falls from heights, represent a large number of premises liability accidents. How can you prevent falls? According to the National Safety Council, you can take the following steps to help prevent injuries in your home and business:
Store objects within easy reach so that you and others don't have to use a ladder.
Keep electrical cords out of walkways.
Clear tripping hazards, such as boxes or other items, from walking paths through the home or office.
Add handrails to staircases.
Immediately wipe up any spills that you see, as well as any spills that you find out about.
Use non-skid rugs and mats on slippery tile floors.
Contact a Ventura Premises Liability Lawyer
If you or someone you love has been injured in a premises liability accident, you deserve to be compensated. Contact us today at the Quirk Law Firm to discuss your case. We are open 24/7 and our strategy sessions are always free.