Personal Injury Lawyer Ventura, CA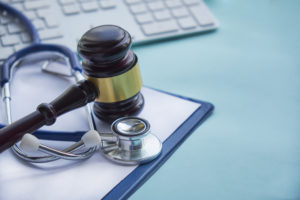 When you become injured as a result of the negligence of another person, or party of people – you may be entitled to seek monetary compensation from the person or people who are allegedly responsible for the injury. 
Quirk Law Firm, LLP is a full service personal injury law firm. We have offices in Ventura, California and Las Vegas, NV. Our lawyers have over 20 years of combined legal experience. If you have recently been injured as a result of the negligence of another, consider contacting a personal injury lawyer Ventura, CA residents trust, from Quirk Law Firm, LLP. 
Our clients receive personal attention.  When you meet with a lawyer individually, you will learn about how personal injury cases work, and you will be notified of every step of the process.  We are a state-of-the-art paperless personal injury law firm and we will communicate with you electronically.
Personal Injury Law
Personal injury law is a field of civil law that deals with providing monetary compensation for victims of accidents or social wrongs. The injured person filing the suit is called the "plaintiff," and the person or entity allegedly responsible for the injury is called the "defendant."  In fatal accidents, the family of the decedent may bring a lawsuit against the person or entity responsible for the accident, known as a wrongful death suit.
The goal of personal injury proceedings is generally to seek financial compensation rather than punishing the accused.  Although, in some cases, punitive damages may be sought and awarded for particularly egregious or malicious misconduct by a defendant.
Negligence in Personal Injury Cases
Personal injury lawsuits may arise out of any situation, including motor vehicle accidents, premises liability, professional malpractice, or nursing home abuse.  Most injuries are caused by negligence or recklessness, rather than intentional conduct.  
In most states, a plaintiff claiming negligence will need to prove basic elements of negligence and prove that they were injured as a result of said negligence:
The defendant owed them a duty of care

The defendant breached that duty, that the defendant's breach of that duty caused a specific harm

The plaintiff has been directly harmed by that breach
Personal Injury Law Practice Areas
Auto Accidents – including: bicycle accidents, hit and run accidents, pedestrian accidents, motorcycle accidents, texting while driving accidents, truck accidents, and uninsured motorist accidents.

Civil Litigation

Dog and Animal Attack

Back Injuries

Brain Injuries

Neck Injuries

Spine Injuries

Premises Liability, including slip and fall cases

Trial Attorney

Wrongful Death
We maximize results for our clients because we are trial attorneys and we do not back down to insurance companies and corporations.  Although most of our cases settle, we sometimes choose to litigate personal injury cases when necessary.  Other law firms and lawyers refer us to cases because our personal injury trial lawyers have a reputation of getting the desired result.
When you have been injured in an accident, it is essential to have experienced legal counsel on your side every step of the process. Personal injury law can be very complicated, and you'll need an advocate who can fight for your rights. Contact a personal injury lawyer Ventura, CA residents look to from Quirk Law Firm, LLP today to learn more about how we can assist with your case. Call today to get started with your free strategy session.