Personal Injury Lawyer Ventura, CA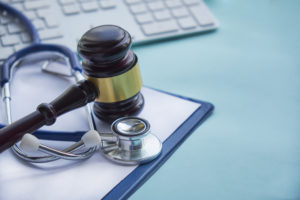 When you become injured as a result of the negligence of another person, or party of people – you may be entitled to seek monetary compensation from the person or people who are allegedly responsible for the injury.
Now; some examples of personal injuries could be as follows: slips and falls, a lack of safety measures set in place at work, in relation to machinery, which can cause a loss of hands, fingers, or third-degree burns, and more.  However, personal injuries can also go much deeper than that.  Sometimes, personal injuries can also be the result of criminal attacks, such as muggings, robberies, stabbings, and shootings.  In other words, when differentiating the examples I used, sometimes personal injuries are clearly accidental, while other times they happen, because someone wants to bring direct harm to another individual.  The kind of personal injury case is also important because as you will learn later, it aids in narrowing down the severity of the case. 
Quirk Law Firm, LLP is a full-service personal injury law firm. We have offices in Ventura, California and Las Vegas, NV. Our lawyers have over 20 years of combined legal experience. If you have recently been injured as a result of the negligence of another, consider contacting a personal injury lawyer Ventura, CA residents trust, from Quirk Law Firm, LLP. 
Our clients receive personal attention.  When you meet with a lawyer individually, you will learn about how personal injury cases work, and you will be notified of every step of the process.  We are a state-of-the-art paperless personal injury law firm and we will communicate with you electronically.
Personal Injury Law
Personal injury law is a field of civil law that deals with providing monetary compensation for victims of accidents or social wrongs. The injured person filing the suit is called the "plaintiff," and the person or entity allegedly responsible for the injury is called the "defendant."  In fatal accidents, the family of the decedent may bring a lawsuit against the person or entity responsible for the accident, known as a wrongful death suit.
The goal of personal injury proceedings is generally to seek financial compensation rather than punishing the accused.  Although, in some cases, punitive damages may be sought and awarded for particularly egregious or malicious misconduct by a defendant. Moreover, to assess the case in a refined manner, some of the questions that are asked, pertaining to how the injury happened, why it happened, what kind of compensation the individual is looking to receive for their suffering, whether the person experienced physical or mental trauma from their personal injury, and more.  This helps to demonstrate that not every case is black and white.  Also, in relation to compensation, it can also be important to get x-rays, because personal injury, such as neck damage is known as whiplash, grows worse over time and can even cause permanent damage, even when the individual is not in pain or is showing no signs of distress. 
Negligence in Personal Injury Cases
Personal injury lawsuits may arise out of any situation, including motor vehicle accidents, premises liability, professional malpractice, or nursing home abuse.  Most injuries are caused by negligence or recklessness, rather than intentional conduct.  
In most states, a plaintiff claiming negligence will need to prove basic elements of negligence and prove that they were injured as a result of said negligence:
The defendant owed them a duty of care

The defendant breached that duty, that the defendant's breach of that duty caused a specific harm

The plaintiff has been directly harmed by that breach
Personal Injury Law Practice Areas
Auto Accidents – including: bicycle accidents, hit and run accidents, pedestrian accidents, motorcycle accidents, texting while driving accidents, truck accidents, and uninsured motorist accidents.

Civil Litigation

Dog and Animal Attack

Back Injuries

Brain Injuries

Neck Injuries

Spine Injuries

Premises Liability, including slip and fall cases

Trial Attorney

Wrongful Death
We maximize results for our clients because we are trial attorneys and we do not back down to insurance companies and corporations.  Although most of our cases settle, we sometimes choose to litigate personal injury cases when necessary.  Other law firms and lawyers refer us to cases because our personal injury trial lawyers have a reputation of getting the desired result.
Do medical records affect your personal injury case? 
When you are starting out with the personal injury claim process, you may be wondering what types of evidence will impact the success of your personal injury claim and the damages you win. It is paramount to have the supporting medical documentation necessary for your injury claim because this will tell every party involved that you:
Truly suffered from an injury

Can show medical proof for how an injury was likely to have occurred

That there are damages you deserve to win as a result
You may be thinking that surely if you show up to your settlement meetings or to your court case wearing a neck brace or a cast that it will be clear you suffered from an injury. However, many people can put a neck brace on or claim they were injured without truly suffering from an injury after an accident. Additionally, without medical evidence, an insurance agent or a judge may say that you could have suffered from this injury as a result of a different accident or prior injury and this will make it less likely for your injury claim to be successful. 
What kinds of medical records will you need for your claim? 
When it comes to your medical records, your lawyer will likely tell you that an overabundance of records is better than not having very many. You can and should keep any medical records related to your injury, regardless of which type of doctor or practitioner you saw. 
A chiropractor.

Although you will want to get more medical evidence from a practitioner than your chiropractor, if you are going to go to your chiropractor for any treatment relating to your accident, it is still useful to provide any records they take (they often do a thorough exam), gather the bills from their office, and any prognosis they may have for your injuries and healing.

A medical doctor.

Immediately following your accident, you will want to seek help from a licensed medical professional who can examine your injuries and determine how severe they are and what types of treatments will result in the best outcome. They may give you different treatment options that will have varying degrees of success and this can help you determine the medical expenses you may begin to accrue.  

A physical, occupational, psychological, or speech therapist.

Your doctor may recommend you get additional help for your injuries from a therapist of some kind. This will not only be added expenses but additional time and travel. These types of expenses should absolutely be added to our overall damage amount for your case. 
Your lawyer will understand the value of different types of medical records and it is important to gather as much as you can to bring to meetings so that your lawyer can get an accurate number when valuing your case. 
When you have been injured in an accident, it is essential to have experienced legal counsel on your side every step of the process. Personal injury law can be very complicated, and you'll need an advocate who can fight for your rights. Contact a personal injury lawyer Ventura, CA residents look to from Quirk Law Firm, LLP today to learn more about how we can assist with your case. Call today to get started with your free strategy session.