Camarillo Personal Injury Lawyer
A sunny day in Camarillo can quickly become life altering when a serious or fatal accident occurs. Although car accidents in Camarillo happen every day, they can result in debilitating and deadly injuries. If another party's negligent behavior caused your injuries, you deserve to seek financial compensation. At the Quirk Law Firm, LLP, we believe that plaintiffs in Ventura County are worthy of the best representation for their personal injury claims. Our dedicated Camarillo personal injury attorneys provide detailed and personalized representation to every client.
We handle a variety of personal injury matters, both large and small. Our advocates understand that every personal injury lawsuit comes with its own nuances, and we will explore all options for moving forward with your claim. Contact personal injury attorney Trevor Quirk today to learn more.
Seeking Compensation For Your Personal Injury
Sustaining a severe personal injury can change the course of your entire life. Many injuries prevent victims from working, and hospital bills and other medical expenses can quickly add up. You shouldn't be responsible for the financial consequences of another person's careless or bad behavior. Allow an aggressive Ventura personal injury attorney to assist with your lawsuit. We regularly help clients to receive compensation for some of the following:
Hospital and related medical costs
Lost earnings
Future medical expenses
Physical rehabilitation
Scarring and disfigurement
Loss of a limb
Pain and suffering and
Loss of enjoyment of life
At the Quirk Law Firm, LLP we have years of experience negotiating personal injury settlements and winning personal injury trials. Our areas of experience include but are not limited to:
Trucking accidents
Motorcycle accidents
Pedestrian accidents
Slip and fall accidents
Falls from heights and
Dog bites
File An Oxnard Personal Injury Claim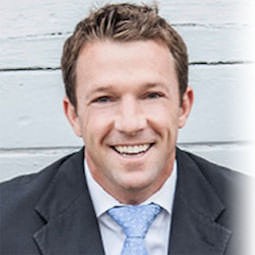 According to the California Department of Public Health, more than 200,000 unintentional injuries occur each year in our state that require hospitalization, and another 10,000 result in death. In Ventura County alone, 270 residents suffered fatal unintentional injuries in 2013. For many of those incidents reported, the injuries could have been prevented.
If you or someone you love suffered a preventable injury in an accident in Oxnard, don't wait to file a lawsuit. California law requires that you file your claim within a certain period of time, and you will need experienced counsel on your side. An advocate at the Quirk Law Firm, LLP can help. Contact a California personal injury lawyer today.
Commonly Asked Questions About Camarillo Injury Cases
How much does it cost to file an injury claim?
At Quirk Law Firm, we operate on a contingency fee basis. This means you don't have to pay anything upfront if we decide to represent you. Once your case has been evaluated and accepted, you will be asked to sign a retainer agreement, giving us the authority to pursue the matter against the at-fault parties on your behalf. If we win your case, you agree to pay us a percentage of the settlement. if the case does not result in a settlement or verdict, no fee or reimbursement of expenses is required.
How much is my claim worth?
Each case is unique and different. In order to determine the worth of your claim, we will be looking at things like the cost of medical treatment due to your injury, any potential lost wages due to being unable to work, and the cost of anticipated future treatment. Contact us today to get a free consultation with one of our attorneys.
How long do I have to file a personal injury claim in Camarillo?
California sets limits on how long after an injury a claim can be filed. This is called the "statute of limitations." In general, you have two years from the injury to file a claim. If the injury was not discovered right away, then you have up to 1 year from the date the injury was discovered to file a claim.