Brain Injury Lawyer Ventura, CA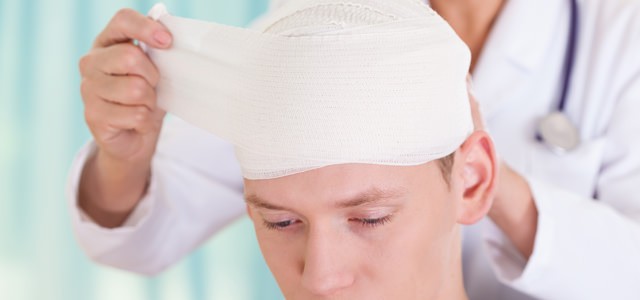 Brain Injury Lawyer Ventura, CA
Southern California is a great place for spending time in the outdoors, engaging in recreational sports, or taking a drive up the coast. However, accidents can happen without warning. Head injuries can result from many different kinds of accidents, often auto accidents, and it's important to discuss your case with experienced Ventura brain injury attorney Trevor Quirk. Indeed, many brain trauma cases arise from another party's negligence. In these situations, you deserve to be compensated for your injuries.
At the Quirk Law Firm, LLP, we are committed to serving clients in Ventura who have sustained serious personal injuries. We have years of experience handling personal injury claims, and we can discuss your options with your today. Don't hesitate to contact a dedicated Ventura brain injury attorney at our firm to learn more about how we can help with your case.
Head Trauma Facts and Figures
What do you need to know about traumatic brain injuries (TBIs) and other forms of head trauma? According to the Mayo Clinic, brain injuries occur when "an external mechanical force causes brain dysfunction." In short, TBIs happen when a victim sustains a blow or a jolt to the head. Depending on the severity of the blow to the head, you can sustain a mild TBI such as a concussion, or you can be severely injured if an object penetrates the skull.
How can you be certain about whether you've been the victim of a serious head trauma? The Mayo Clinic emphasizes that symptoms can be physical, sensory, or cognitive, including but not limited to:
Loss of Consciousness

Headache

Vomiting and/or Nausea

Dizziness

Blurred Vision

Ringing In The Ears

Sensitivity to Light and/or Sound;

Memory Problems

Severe Mood Swings and

Serious Confusion
How often do head injuries occur? The Centers for Disease Control and Prevention (CDC) provide some of the following statistics about TBIs:
About 1.7 million people sustain brain injuries each year.

Of those TBI victims, more than 50,000 die from their injuries, while an additional 275,000 require hospitalization.

TBIs contribute to about 30 percent of all injury-related deaths that occur in the country.
What kinds of accidents involve serious head trauma? The Quirk Law Firm, LLP regularly represented clients who have sustained serious brain injuries as a result of:
How is a brain injury attorney helpful?
This type of injury is generally classified as a catastrophic injury under tort law and includes the representation of people injured as a result of the tort or negligence of others, or the representation of an accused individual. A brain injury attorney is essential when negligence allegedly caused brain damage and the victim or the family of the victim wishes to seek compensatory damages for their losses. A brain injury attorney is essential in obtaining compensation for economic and noneconomic damages such as:
Economic damages
Past and future medical expenses

Past and future lost wages

Household services

Vocational rehabilitation

Property damages

Out-of-pocket expenses

Lost earning capacity

Medical expenses may also be included under economic damages. These damages are bills that arise out of the injuries that are caused by the accident.
Noneconomic damages
Pain

Emotional anguish

Humiliation

Reputation damage

Loss of enjoyment of activities

Worsening of prior injuries
In some states, noneconomic damages are referred to as pain and suffering. In addition to the one who suffered the damages, a spouse may be able to recover a type of non-economic damage referred to as "loss of consortium". In the event of a brain injury that has rendered the victim unable to seek legal assistance, a spouse can also be the one to seek legal counsel and fight for compensation for brain injury damages. A brain injury attorney can make the difference in the success of your efforts to obtain compensation for your losses. Our firm is well prepared to take on your case and will fight to get the compensation you deserve.
We give our clients the best results because we are trial attorneys and we will not back down to insurance companies and corporations. We sometimes choose to litigate personal injury cases when necessary.  Our brain injury attorneys have a reputation of getting the desired result and other local and national law firms and attorneys refer us to cases.
Our clients are looked after personally. In an individual, one on one conversation with an attorney, you will find out how personal injuries work and you will be informed about every step in the process. We are a state-of-the-art paperless personal injury law firm and communicate with you electronically.
This can be a complex legal issue, as brain damage is so diverse and complex. In addition to negligence and tort laws, these injuries can also affect administrative laws such as workers' accident compensation, social security and disability. Many laws have also been proposed to reduce the incidence of recreational and sports-related head injuries, car-related brain injuries, and concussions.
Our firm may be of assistance to you or your family if you believe you suffered a brain injury due to the negligence of another party. Many people are injured in accidents, and they often find that legal counsel is beneficial in helping them through the process. Brain injury law can be very complicated, and you'll need an advocate who can fight for your rights. Contact a brain injury attorney in Ventura today.
What to Do Following a Brain Injury? 
Following any kind of injury, your top priority should be going to the hospital. Unfortunately, sometimes brain injuries may not be apparent upon the first visit. This means you won't want to rule out the possibility of a brain injury as you're receiving treatment. Once it's clear that you have suffered a brain injury (or your loved one) that's when you can be in contact with a brain injury lawyer. To make the process easier, some initial evidence you can gather may include testimonies, photographs of the incident or injuries sustained, and medical records. 
How Much Will a Brain Injury Lawyer Cost?
Unlike other areas of the law, a brain injury lawyer usually doesn't have any upfront fees or is paid hourly. Instead, a brain injury lawyer will work off of a contingency fee. A contingency fee, essentially, allows the lawyer to work without any initial payments. They will, instead, be paid a percentage of your final settlement/court award. This allows clients to not have to worry about covering legal expenses as they're bound to already be dealing with other financial woes such as medical bills, loss of wages, property damages, etc. 
What to Do if You're Offered a Settlement? 
While some brain injury cases will go all the way to court, in many instances the defendant and/or their insurance will try to settle out of court before that happens. Unfortunately, insurance companies usually try to undercut. Even if an initial settlement sounds good on paper there are bound to be expenses that it may not cover. As such, it's always good practice to consult with your lawyer before accepting any settlement. Chances are there may be grounds to fight for a better settlement. 
How Long Will My Case Last?
The life-expectancy on a case may hinge on a variety of factors including:
The other party's willingness to cooperate. 

The gathering of evidence. 

The severity of the injuries sustained. 

Whether or not there are any grounds for disputes. 

The judge's availability. 
Unlike other injury law cases where it's possible for a case to be resolved in as little as a couple of months, a brain injury case can be much lengthier. A typical range can be from 18 months to two years. The reason for such a lengthy timeline is that brain injuries can take longer to discover and develop. Rushing to settle the case may result in not discovering the full extent of the injury sustained thus resulting in missing out on crucial medical compensation. Of course, brain injuries can cover a wide spectrum and something like a minor concussion may only take a few months to resolve. It's best to consult with both a lawyer and doctor to determine the best course of action. 
What do you need to know when it comes to hiring a brain injury lawyer?
Many people who are in need of a personal injury lawyer still choose not to work with one for many reasons. You may think that they will be more money than they are worth, that lawyers do not have your best interest in mind, or that going through a legal process will only complicate matters. This will likely lead you in two directions. 
You choose to move forward with a legal claim on your own and hope for the best.

You decide a legal claim is too much effort and you do not file a legal claim even though you are injured. 
While it is not always an easy decision to move forward with an injury claim or to work with a lawyer, when it comes to dealing with the aftermath of brain injuries, it is important to understand that you may struggle from this injury for years to come, if not for the rest of your life. If you were in a personal injury accident that caused you to suffer from a brain injury, one of the best things you can do for yourself and your case is to speak with a brain injury lawyer as soon as possible. 
What To Look For In a Lawyer
If you are beginning the process of looking for a lawyer, you are likely wondering what it is you should be looking for. 
Reviews.

One thing you will want to look for is someone who comes with recommendations and reviews. This means that maybe you heard about this lawyer through friends or family members or maybe you were searching for a brain injury lawyer online and found someone who has really great reviews. Trust the recommendations and reviews you see because they can be a great indicator of how helpful a lawyer was and how comfortable they were to work with. 

Specialization.

Look for someone who specializes in brain injuries. This may sound obvious, but if you are looking at a really great lawyer who has a solid track record and good reviews but their specialization is in business litigation, they will likely be of little help to your case. Always keep your standards high when it comes to working with a lawyer who is good at their job, specializes in what you need, and has good recommendations. 

Honesty.

Work with a lawyer who is upfront about costs and what your chances are with a case. If a lawyer is over-promising that your brain injury case will be successful and that you will surely walk away with money in your pocket, this may be too good to be true. Talk candidly with them about the legal expenses and provide them with evidence for your case so that they can understand how likely it is for your case to be successful, whether you would end up settling or going to court. While a lawyer will not know the future, they should have enough experience in the field to give you an idea of what lies ahead. 
Contact an Experienced Ventura Personal Injury Attorney
If you or someone you love sustained a serious brain injury, you should speak with an experienced Ventura personal injury attorney as soon as possible. Head traumas can have life-long repercussions, and in many cases these injuries prove to be fatal. Contact the Quirk Law Firm, LLP today to learn more about how you can seek financial compensation.