Ventura Brain Injury Lawyer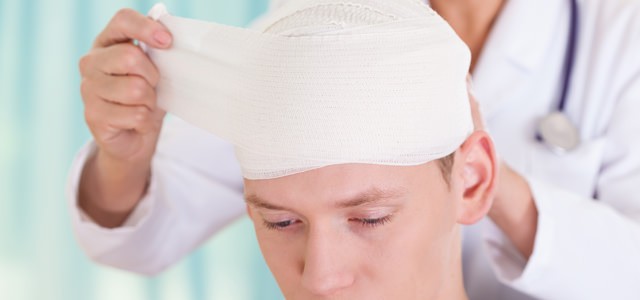 Head Injuries in Ventura, CA
Southern California is a great place for spending time in the outdoors, engaging in recreational sports, or taking a drive up the coast. However, accidents can happen without warning. Head injuries can result from many different kinds of accidents, often auto accidents, and it's important to discuss your case with experienced Ventura brain injury attorney Trevor Quirk. Indeed, many brain trauma cases arise from another party's negligence. In these situations, you deserve to be compensated for your injuries.
At the Quirk Law Firm, LLP, we are committed to serving clients in Ventura who have sustained serious personal injuries. We have years of experience handling personal injury claims, and we can discuss your options with your today. Don't hesitate to contact a dedicated injury attorney at our firm to learn more about how we can help with your case.
Head Trauma Facts and Figures
What do you need to know about traumatic brain injuries (TBIs) and other forms of head trauma? According to the Mayo Clinic, brain injuries occur when "an external mechanical force causes brain dysfunction." In short, TBIs happen when a victim sustains a blow or a jolt to the head. Depending on the severity of the blow to the head, you can sustain a mild TBI such as a concussion, or you can be severely injured if an object penetrates the skull.
How can you be certain about whether you've been the victim of a serious head trauma? The Mayo Clinic emphasizes that symptoms can be physical, sensory, or cognitive, including but not limited to:
– Loss of Consciousness
– Headache
– Vomiting and/or Nausea
– Dizziness
– Blurred Vision
– Ringing In The Ears
– Sensitivity to Light and/or Sound;
– Memory Problems
– Severe Mood Swings and
– Serious Confusion
How often do head injuries occur? The Centers for Disease Control and Prevention (CDC) provide some of the following statistics about TBIs:
– About 1.7 million people sustain brain injuries each year.
– Of those TBI victims, more than 50,000 die from their injuries, while an additional 275,000 require hospitalization.
– TBIs contribute to about 30 percent of all injury-related deaths that occur in the country.
What kinds of accidents involve serious head trauma? The Quirk Law Firm, LLP regularly represented clients who have sustained serious brain injuries as a result of:
Contact an Experienced Ventura Personal Injury Attorney
If you or someone you love sustained a serious brain injury, you should speak with an experienced Ventura personal injury lawyer as soon as possible. Head traumas can have life-long repercussions, and in many cases these injuries prove to be fatal. Contact the Quirk Law Firm, LLP today to learn more about how you can seek financial compensation.