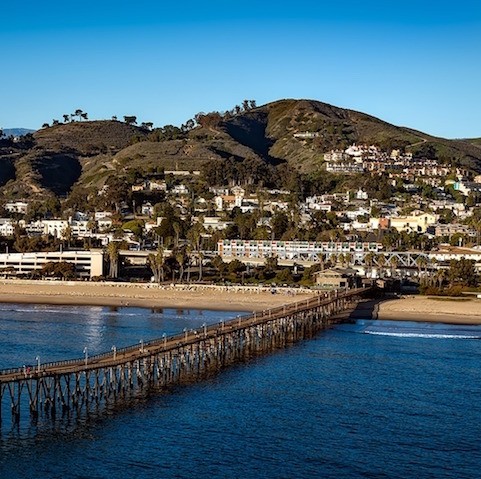 Oxnard Personal Injury Lawyers
Life can turn around in an instant. At one moment everything is going great – you're enjoying the night out, going on a relaxing jog, or just decided to visit the grocery store. The next moment, you find yourself hurting.
Getting seriously hurt is costly. You might not be able to work at your job anymore. You might require medical treatment you can't afford. At Quirk Law Firm, we help people in Oxnard, California who have been hurt, through no fault of their own, recovery financially and emotionally.
Getting Hurt In Oxnard
Under the law, people and businesses have a responsibility (or duty) to avoid causing harm to others. If a person is reckless or negligent, they (or more likely their insurance policies) can be held accountable.
Personal injuries can arise from many different kinds of accidents, including but not limited to:
Trucking accidents
Motorcycle accidents
Bicycle accidents
Pedestrian accidents
Hit and run accidents
Texting while driving accidents
Uninsured motorist accidents
Dog bites and
Slip and fall accidents
Like the accidents that cause them, personal injuries can also vary widely. Sometimes, sustained injuries require only a short hospital stay and limited medical expenses. Other times, a plaintiff's injuries can be so serious that he or she is permanently disabled. At the Quirk Law Firm, LLP, we regularly represent clients who have suffered some of the following types of injuries:
Back injuries
Brain injuries
Dog bite injuries
Neck injuries and
Spinal cord injuries
We understand that no two cases are alike. That's why we closely examine the specific nuances and facts surrounding your personal injury when advising you about moving forward with a claim.
Whether you've been food poisoned at a restaurant, hurt in a car accident, slipped and fell in a place of business, been bitten by a dog, hit in a crosswalk, or involved in a semi-truck accident, we're here to help. We'll listen to your story, gather facts and evidence to prove negligence, and handle all of the negotiating with businesses and insurance companies to ensure you get the compensation you deserve.
Below are some of the different types of expenses you may be able to be compensated for:
Lost wages caused by you being unable to work due to injury
Medical expenses, both past and future
Permanent disability costs
Pain & suffering
Our Oxnard Injury Lawyers Can Help
Personal injury law is a broad area of civil law and can get complicated pretty quickly. That's why our firm specializes in injury law. Our attorneys understand California injury law and concepts such as "comparative negligence." We can help you determine if you have a valid claim, and if so, work with you to make it into a strong claim. California law imposes deadlines (known as statutes of limitations) on claims, so it's important to take action as soon as possible.
Our firm has the experience and results to help you. In fact, attorney Trevor Quirk was voted the 2017 Trial Lawyer of the Year by the Ventura County Trial Lawyer's Association. If you've been injured due to someone else's negligence, call us today, or fill out the form at the bottom of this page. We're here to help.
Oxnard Personal Injury Law FAQs
How do I know if I need to hire an Oxnard injury lawyer?
If you've been seriously injured because of someone else's negligence or responsibility, you may be able to file an injury claim. If you are facing substantial medical expenses or wage loss, it's critical that you consult with a personal injury attorney. At Quirk Law Firm, your first consultation is free, and we work with you to determine if you have a case and what your next steps should be.
How soon after my accident do I need to file an injury claim?
You should file an injury claim as soon after an accident as possible. While California allows injury claims to be filed up to two years after the event, filing earlier can ensure that all potential evidence is preserved and that insurance companies do not falsely accuse you of embellishing your injuries.
What kind of expenses can I recover?
In Oxnard and all throughout California, an injured person may be able to recover the following expenses associated with an injury.
Lost wages
Past and future medical expenses
Compensation for permanent disability
Pain & suffering
Read A Review From One Of Our Clients
Obtaining the services of the Quirk Law Firm was the best decision I could have made. When my husband was killed in a highway accident I contacted a local attorney. He said I didn't have a basis for a law suit. I contacted Quirk Law Firm. Trevor became my attorney and he fought for and won a substantial settlement. I didn't have to pay anything out of pocket and now have a substantial sum in my savings for my retirement. Nothing can replace my husband but Trevor did help to ease the loss and I can look forward to a better economic life. Thanks to Trevor. I would tell anyone who asks, never accept the rejection of the first attorney. Instead contact Trevor at the Quirk Law Firm. You won't regret it.
— Marlene Ono