Car Accident Lawyer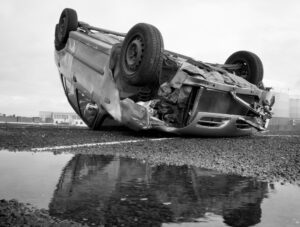 Car accidents can result in severe physical and emotional damages. They are one of the many unfortunate sudden events that can throw your life off course completely. While you're focusing on the recovery and healing process, you shouldn't have deal to with the taxing burdens of seeking your rightful compensation. An experienced car accident lawyer, such as a lawyer at Council & Associates, LLC, will relieve you of the overwhelming legal and financial steps so that you get can get back to your day-to-to routine as soon as possible. When pursuing a car accident case, it is crucial to understand the types of compensation available to ensure that all losses are adequately addressed. Below, we've listed five of the common ways to receive compensation following an accident.
Medical Expenses
One of the primary types of compensation available in car accident cases is reimbursement for medical expenses. This includes costs associated with hospital stays, emergency room visits, surgeries, medical tests, medications, physical therapy, and any other necessary medical treatments. It is essential to keep a record of all medical expenses and retain copies of bills, receipts, and medical reports to support your claim for compensation.
Lost Wages and Loss of Earning Capacity
Car accidents often result in injuries that may prevent you from working temporarily or permanently. In such cases, you may be entitled to compensation for lost wages. This includes the income you have already lost due to missed work and the future earnings you may be unable to earn as a result of your injuries. Additionally, if your injuries have permanently diminished your ability to earn a living, you may be entitled to compensation for loss of earning capacity.
Pain and Suffering
Car accident victims often endure physical pain, emotional distress, and a diminished quality of life following the accident. Compensation for pain and suffering is intended to address these non-economic damages. Calculating the amount of compensation for pain and suffering can be complex, as it involves assessing the severity of your injuries, the impact on your daily life, and any emotional distress caused by the accident. Factors such as the duration of recovery, scarring or disfigurement, and psychological trauma are considered in determining an appropriate amount of compensation.
Property Damage
If your vehicle or other personal property was damaged or destroyed in the accident, you may be entitled to compensation for property damage. This includes the cost of repairing or replacing your vehicle and any other damaged belongings inside the vehicle, such as electronics or personal items. To support your claim for property damage, it is essential to document the damage with photographs, obtain repair estimates or receipts, and provide any other relevant evidence.
Wrongful Death Damages
In tragic cases where a car accident results in the loss of a loved one, the surviving family members may be entitled to wrongful death damages. These damages are intended to compensate for the emotional and financial losses incurred as a result of the death. Compensation may cover funeral and burial expenses, medical bills, lost income, loss of companionship, and pain and suffering experienced by the deceased prior to death. Wrongful death damages vary depending on the jurisdiction and the specific circumstances of the case.