Motorcycle Accident Lawyer Thousand Oaks, CA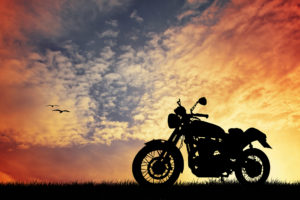 When you are ready to move forward with an insurance claim after you have been in a motorcycle accident, speak with a Thousand Oaks, CA motorcycle accident lawyer you can rely on to negotiate with insurance adjusters. If you were the victim of a motorcycle accident, the team at Quirk Law Firm, LLP understands that you may have suffered from severe injuries. Unfortunately, many insurance companies like to use this as the time to get in touch with you because you are at your most vulnerable. When you are ready to move forward with a claim and do not wish to be the one negotiating with insurance adjusters, reach out to our team for legal help today. 
What's the problem with talking to insurance adjusters? 
One of the issues that will likely come up when it comes to your motorcycle claim is the fact that you were riding on a motorcycle. Many insurance adjusters have pre-conceived notions that riding a motorcycle is unsafe and that those who do so follow unsafe practices. This is a sweeping claim that is often far from the truth. In fact, many motorcyclists are very safe–if not more so–when it comes to riding on their motorcycles because of the inherent danger riding presents with other vehicles on the road. 
A trusted Thousand Oaks motorcycle accident lawyer understands that it can feel like an uphill battle when it comes to your motorcycle accident claim simply because the insurance agent will be starting off the claims process with their biases. This is one of the reasons it is so beneficial to work with a lawyer who can anticipate an insurance adjuster's moves. 
If I file a motorcycle claim should I expect to go to trial? 
Not necessarily. In fact, many people who file some type of personal injury claim should not expect that their case will go to trial. While insurance companies have deeper pockets, they will want to avoid going to trial just as you will, so it is far more likely that you will reach a fair settlement with the help of a skilled, seasoned lawyer. It is crucial that you remember the first settlement offer you receive will likely not be the only one you end up taking. Your lawyer will want to be the one to determine whether a settlement offer is worth considering or whether you should push it back to the insurance company for negotiations. While your lawyer can tell you whether they believe an offer is fair, it is ultimately up to you to make the decision. 
Who can I rely on for my motorcycle claim? 
When you are preparing to file a motorcycle claim, you are likely overwhelmed by all of the options that are in front of you. You should not feel like you are the only one who is responsible for working through your claim and negotiating with insurance agents. Instead, call the team at Quirk Law Firm, LLP. Our trusted Thousand Oaks motorcycle accident lawyer is waiting for your call.