Sexual Harassment Lawyer in Ventura, CA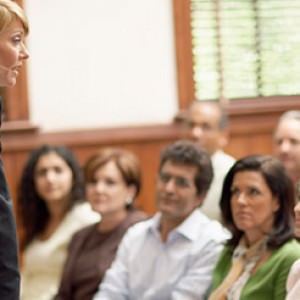 As a trusted sexual harassment lawyer Ventura, CA residents rely on knows, sexual harassment can come in many forms. Although it can take the form of obvious physical contact, our team at Quirk Law Firm, LLP knows that many people are more hesitant to file a claim against someone else when they feel that it falls into a gray area. Whether you have experienced sexual harassment from a co-worker at your office, a stranger on the street, or a close friend, you should never feel unsafe and think that there is nothing to do. Reach out to the trusted team at Quirk Law Firm, LLP when you are ready to take that brave step forward and file a legal claim. We understand that this is a difficult time for you and we are prepared to walk you through each legal step one at a time. 
What constitutes sexual harassment? 
It can sometimes be hard to spot sexual harassment when it is occurring. In fact, some people are so good at harassing others that they are able to make a situation all the more confusing. You may not have fully realized you were being sexually harassed at the moment until you left the situation. However, sexual harassment, while not always obvious, can make you feel uncomfortable and like you need to get away as soon as possible. Sexual harassment can be: 
Someone giving you unwanted physical contact

Someone discussing sexual acts in general or sexual acts they would like to do to you

Offering you something that will benefit you in exchange for a sexual favor

Someone making slurs or jokes 

Someone explaining sexually suggestive content 

Someone making threats to you regarding your employment if you do not engage in sexual acts
When you have experienced any of the above and none of it was consensual, a reliable Ventura, California sexual harassment lawyer knows it is time to call our office to begin building evidence for your claim. 
Are sexual harassment and sexual assault the same thing? 
Sexual harassment and sexual assault are two branches of the same tree. With sexual assault, you will likely have experienced more violent or even incapacitating acts. The abuser will force you into sexual acts against your will. In either scenario, whether it is harassment or assault, it is best to seek legal counsel as quickly as possible after the incident. 
Should I go to the police if someone has sexually harassed me? 
While it is not always necessary, if you feel that someone has threatened you in any way or has made it clear that they are going to harm you, you should always go to the police. Not only could this get you the protection you need, but it can also be solid evidence when building your case. 
For more information after you have been sexually harassed, reach out to Quirk Law Firm, LLP now to speak with our sexual harassment lawyer in Ventura, California today.