Car Accident Attorney In Ventura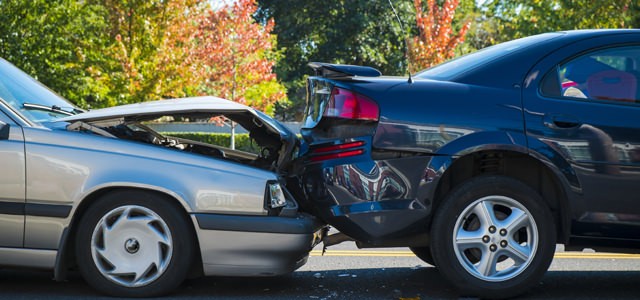 Residents of Ventura enjoy leisurely car rides along the coast on the weekends, while many commute to other areas of Southern California for work. In short, Ventura residents tend to spend a significant amount of time in their automobiles. While we don't like to think about the risks of a deadly accident when we get behind the wheel, car accidents do happen. In fact, the California Highway Patrol reported that 2,995 people sustained fatal injuries in car accidents in 2012, while an additional 226,544 suffered serious injuries.
If you have been injured in a car accident caused by another driver, you should not have to absorb the financial and emotional costs. Contact the Quirk Law Firm, LLP to learn more about how our personal injury attorneys can assist with your case. You may be eligible to seek compensation for your injuries.
Ventura Car Accident Causes
What causes serious and fatal car accidents and truck accidents? According to the Centers for Disease Control and Prevention (CDC), motor vehicle crashes are one of the leading causes of injury across the country, and many of these injuries are preventable. While the CDC reports that California has fewer fatal car accidents than other states, and that more Californians tend to wear their seatbelts, road safety remains an important issue.
Two of the most common causes of car accidents in Southern California include impaired driving and distracted driving. Here are some important facts about impaired driving:
– When it comes to driving under the influence of alcohol, more than 10,000 people died in alcohol-related crashes in California between 2003-2012.
– More than 30 percent of all traffic deaths involve a drunk driver.
– In 2010 alone, the CDC predicts that drunk drivers (those with a BAC of 0.08% or higher) got behind the wheel of a car about 112 million times.
Distracted driving is also an important issue for California drivers. Here are some important facts and figures concerning distracted driving:
– Distracted driving results in more than 9 people suffering fatal injuries every day in the U.S. and more than 1,100 sustaining serious injuries.
– In 2012, more than 3,300 people died in crashes resulting from a distracted driver.
– The CDC predicts that nearly 20 percent of all traffic collisions involve a distracted driver.
– Sixty-nine percent of American drivers between the ages of 18-64 have admitted to talking on their cell phones while driving in the last 30 days.
– Thirty-one percent of drivers between the ages of 18-24 admitted to receiving or sending a text message while driving in the last 30 days.
Contact An Experienced Ventura Car Accident Lawyer
Some auto accidents result in minor injuries and insignificant property damage. However, many traffic collisions lead to serious and fatal injuries. If you or a loved one recently suffered a severe personal injury in a car accident, contact a Ventura car accident lawyer at the Quirk Law Firm, LLP to talk about your case. We are open 24/7 and our strategy sessions are always free.