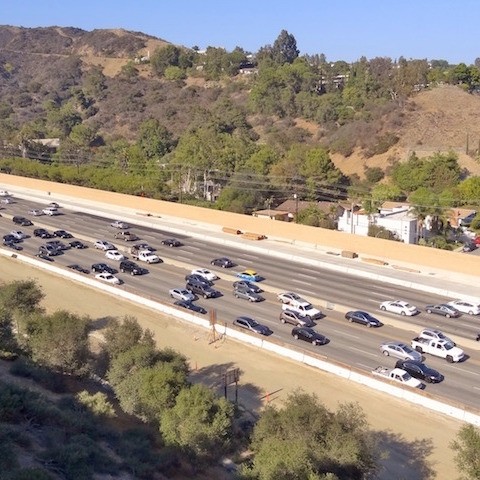 Oxnard Car Accident Lawyers
Imagine you're driving down Highway 34. Traffic is at its peak and you start to slow down.
BAM! You feel a sudden jolt.
You just got rear-ended by another car.
Whether it happens on the highway, in a parking lot, or on an intersection, a car crash can change your life instantly.
Particularly serious accidents can result in devastating injuries that keep you from work, result in medical expenses that you have no idea of how you'll pay them, and change your quality of life. Whether the other driver was texting, fiddling with the radio, drunk, or sleepy, if they are at fault and have insurance as required by law, there may be financial resources available to you for your property damage and injuries.
Every driver is required by law to have insurance precisely for scenarios like the one described above. At Quirk Law Firm, we help people like you, who have been injured due to no fault of their own, recover from their injuries.
We help you prove you were injured by another driver's actions or negligence, and then we identify potential insurance policies the negligent party may have that will be able to pay for your injuries. We handle all of the paperwork and communication with the other driver's insurance company and your insurance company.
The law allows injured people in Oxnard to potentially recover monetary compensation for the following:
Lost wages due to being unable to work because of medical treatment or physical inability to work
Medical expenses, whether past or present
Pain and suffering
Permanent disability
As with any law, there are certain requirements and deadlines you must meet, so it's important to evaluate your options as soon as possible. Our law firm offers free initial consultations to go over your individual situation. We will listen to your story and uncover specific pieces of information crucial to the legal viability of your case. If you retain us, you pay nothing unless we win.
California ranks among the five largest states in the U.S. in terms of total auto accident deaths. Although it has a better rate of fatal car collisions than Florida, Texas, Pennsylvania, and North Carolina, deadly crashes remain a serious problem in Oxnard and throughout the state.
Oxnard Attorneys Ready To Help You
If you, or someone you know and care about, have been hurt in a car accident, contact our law firm today. We've helped other people who have had similar experiences, and we're ready to help you.
We understand what you're going through. We know the sacrifices and difficult choices you face when it comes to finances, providing for your family, and healing from your injuries. Life can change in a matter of seconds — and it might not even be your fault. Let us help you get back on your feet.
Our firm has the experience and results to help you. Attorney Trevor Quirk was voted the 2017 Trial Lawyer of the Year by the Ventura County Trial Lawyer's Association. Call us today or fill out the form on the bottom of the page, and we'll schedule your free initial consultation.