Lyft Accident Lawyer Ventura, CA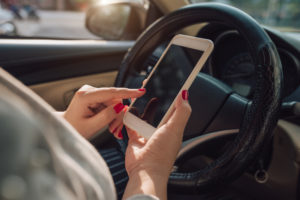 Contact a Lyft accident lawyer Ventura, CA residents trust, from Quirk Law Firm, LLP for more information on how our personal injury lawyers can assist you in your case. You may be eligible to seek compensation for expenses such as damages, medical treatment, and lost wages.
Ventura residents often utilize ride sharing services such as Lyft for commuting purposes, traveling to and from work, going out for a night on the town, and almost anything in between. In short, residents of Ventura county often spend a significant amount of time traveling in cars. Lyft and other ride sharing services bring us an unprecedented level of convenience and immediacy to our lives and allow people who may not have a vehicle of their own to enjoy freedoms that come with car travel. 
Inherent Risks of Ride Share
When the Lyft arrives, we may take our seat without considering the inherent risks of riding with a stranger – without considering the possibility of an accident happening while traveling by Lyft. Although uncommon, with the rise of ride sharing services such as Lyft, the likelihood of a serious accident has increased significantly.
For example,  In March 2020, two Lyft passengers filed a civil lawsuit alleging that, while on a harrowing ride, their driver acted recklessly by driving at high speeds and ignoring their demands to stop and allow them to exit the vehicle.  The reckless Lyft driver reportedly crashed into another vehicle in Burbank.  The lawsuit alleges reckless endangerment, negligence, and both intentional and negligent misrepresentation.  
Although this type of incident is a rare occurrence, with the large majority of ride sharing passengers being transported to and from their destinations safely – there is always a possibility of an accident when you set foot in any motor vehicle. When accidents do happen, it can become necessary to hire a personal injury lawyer who specializes in accidents involving drivers of motor vehicles who have demonstrated negligent behavior that led to the injury of others and themselves, and other damages such as property damage.
Lyft Driver Negligence
Many aspects of irresponsible or unsafe driving contribute to the total number of car accidents that Californians see each year, but some factors contribute significantly more than others. Data collected by the Public Security Bureau show that the main causes of all car accidents in the state are:
Distracted driving

Driver not in control of vehicle

Failing to yield the right of way

Unseen object or person (driver inattention)

Following too close or tailgating
Not strictly limited to accidents caused by these factors, our law firm handles a wide variety of personal injury type cases stemming from car and other automobile accidents, including Lyft Accidents.
Contact a Lyft Accident Lawyer Ventura, CA
If you were injured in an accident involving a Lyft vehicle, contact a Ventura, CA Lyft accident lawyer from Quirk Law Firm, LLP and begin your free strategy session. We provide services in Nevada and various areas of Southern California.  Unlike other law firms, Ventura injury attorneys handle all our cases, and we have experience with ride sharing related cases. This creates a personal relationship between our attorneys and clients, enabling us to truly understand your concerns and goals while providing exceptional commitment.  
Our claims department takes part in every step of the process, from identifying goals to devising solutions to reach the desired result. 
Our attorneys are proud members of the Los Angeles County Bar Association (LACBA) and the Consumer Attorneys Association of Los Angeles (CAALA).