Motorcycle Accident Lawyer Camarillo, CA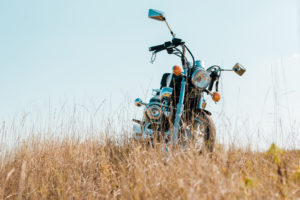 As a trusted Camarillo, CA motorcycle accident lawyer knows, once you have been in a motorcycle accident you may be wondering what kind of compensation you are entitled to. The trusted team at Quirk Law Firm, LLP knows that filing a claim can be difficult and trying to receive fair compensation can be even more difficult. Not only does it take understanding what happened in the accident (and translating how it affected you monetarily), but it also means having the skill and know-how when it comes to negotiating with insurance companies. Even in a motorcycle accident case that seems straightforward, you may be up against an insurance company that will try to get away with giving you the minimum amount for a settlement. Instead of relying on yourself for your motorcycle accident claim, trust the team at Quirk Law Firm, LLP. 
The insurance company gave me an initial offer. How do I know if it's fair? 
It is standard practice for an insurance company to hand out an offer that is less than what you deserve. Why? Because many people do not believe they need a Camarillo motorcycle accident lawyer by their side after an accident. Because of this, a person may not know how to properly value their claim and they may be more inclined to accept the first offer they get even if it is significantly lower than what they deserve. 
What kinds of things will you be looking at to evaluate compensation? 
When it comes to determining what kind of compensation is fair for your case, we will evaluate everything. This means looking at: 
Your hospital bill

Lost wages if you are unable to work

Property damage

Pain and suffering

Any long-term medical needs you have, such as hospital stays, surgeries, or physical therapy
What if the insurance company continues to offer compensation that is far lower than the damages? 
Filing an insurance claim may be the first step. If you and your attorney have spoken with the insurance company and come to a fair agreement that you are satisfied with, this is the end of the road. You will get the compensation and you can move on. However, if the insurance company is not negotiating fairly or continues to offer you a settlement amount that is far below what you deserve, your attorney may begin to discuss going to trial. While you have the chance to win the compensation you deserve, you also risk losing at trial. Your lawyer will want to gather evidence such as information from your employer, a police report, medical records, estimates from any shops that are fixing your property, and more. 
Although the process can be difficult and complex, it is significantly easier with the help of a lawyer. You want to know that you are getting a fair amount and that you have the opportunity to recover and move past this while a lawyer takes care of the legal side of things. If you would like help with your motorcycle accident claim, reach out to Quirk Law Firm, LLP to speak with our Camarillo motorcycle accident lawyer today.