Welcome
We are an experienced law firm assisting our clients with personal injury law, automobile accidents, motorcycle accidents, slip and fall claims, dog bites, wrongful death claims, class actions, construction defect law, employment law, sexual harassment and unlawful termination law, contracts and business dispute law, and business incorporation and organization.
Our multi-jurisdictional law firm has offices in California and Nevada. We are one of only a few firms that can handle your needs in both states. If you were injured in an accident contact a Ventura Personal Injury Lawyer at Quirk Law Firm.
We represent diverse clients including accident victims, homeowners' associations, start-up and established businesses, professional skateboarders, professional models, employees, and everyday individuals.
BIG RECOVERIES FOR BIG INJURIES.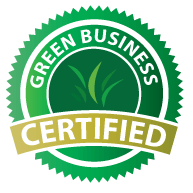 Ventura County Quirk Law Firm Green Certified Business
Quirk Law Firm (http://quirklawyers.com), located at 4222 Market Street in Ventura, is one of the City of Ventura's new green certified businesses. Quirk Law specializes in assisting clients with personal injury law, auto accidents and wrongful death claims, contracts and business law. In this "Sustainable Ventura News" segment attorney Trevor Quirk talks about his reasons […]
read more
TESTIMONIALS
Marco Gutierrez

"They always returned my calls and let me know what was going on with my case. They were nice to me but not nice to the other side."

Luis DeLeon

"I've never met, a real soul, a real dude. Truly cares for you and his clients.."