Sexual Harassment Lawyer Ventura CA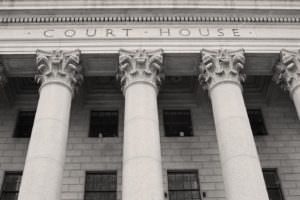 Sexual harassment is a form of sexual violence, which a sexual harassment lawyer Ventura CA victims trust from Quirk Law Firm, LLP uses to describe any activity of a sexual nature that occurred without consent. Other forms of sexual violence can involve sexual assault and rape. Survivors and victims of sexual harassment may be told that they are acting unreasonably, or that the unwanted interaction was only a joke. But these are simply excuses and a way for the offender to elude accountability. However, remember that sexual harassment is not funny, regardless of intention, and it should not occur whatsoever.
Victims of sexual harassment often feel scared, upset, unsafe, and/or violated. For many survivors, going through such a situation can have serious consequences on their mental and physical health, and affect their overall quality of life. You may have heard people talk about sexual harassment when it comes to the workplace, but it can happen to someone anywhere, and by anyone. The offender may carry out a behavior, comment, or joke with the intention of making the other feel uncomfortable. As your Ventura sexual harassment lawyer can review with you, examples of sexual harassment include but may not be limited to:
Indecent exposure
Stalking
Upskirting
Unwanted contact physically of a sexual nature
Displaying images that are of a sexual nature
Making someone discuss their sex life with others
Comments on a person's appearance or clothes
Asking for sexual favors
Unwanted verbal or written sexual advances
Leering or making suggestive looks
Sexual comments or innuendos
By law, people are protected from sexual harassment, and action can be taken against someone who commits it while at work, on public transport, at school, or at home. Sexual harassment can occur in these places and more, and survivors have the right to take legal action against the offender. Whether the victim decides to file an official complaint with their workplace, or school, or file a civil lawsuit, that option will be a personal decision. But victims of sexual harassment must remember that they may be owed restitution monetarily for what they endured.
A Ventura sexual harassment lawyer can be a great resource in finding out if what happened to you constitutes filing a sexual harassment lawsuit. Unfortunately, sexual harassment happens all the time. Going through such a situation can affect someone's self-esteem, perspective, and personal relationships. It isn't uncommon for victims to have anxiety, depression, post-traumatic stress disorder, and other mental health conditions. Those who believe they were the victim of an unwanted sexual interaction may want to discuss their circumstances with a lawyer to learn more about how to seek justice.